Athena Mellor
Getting out into nature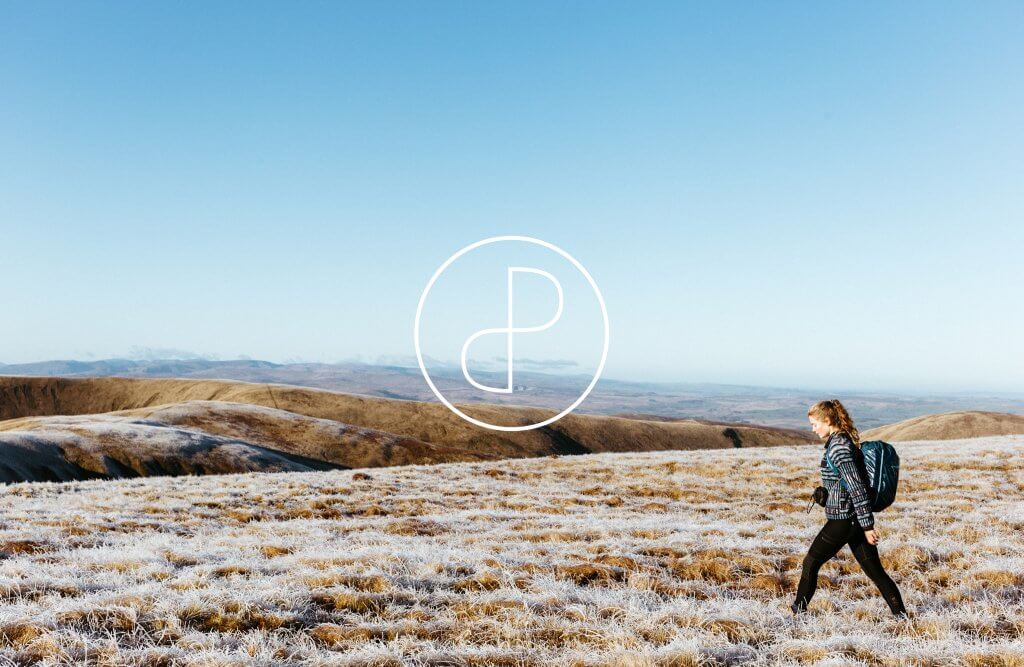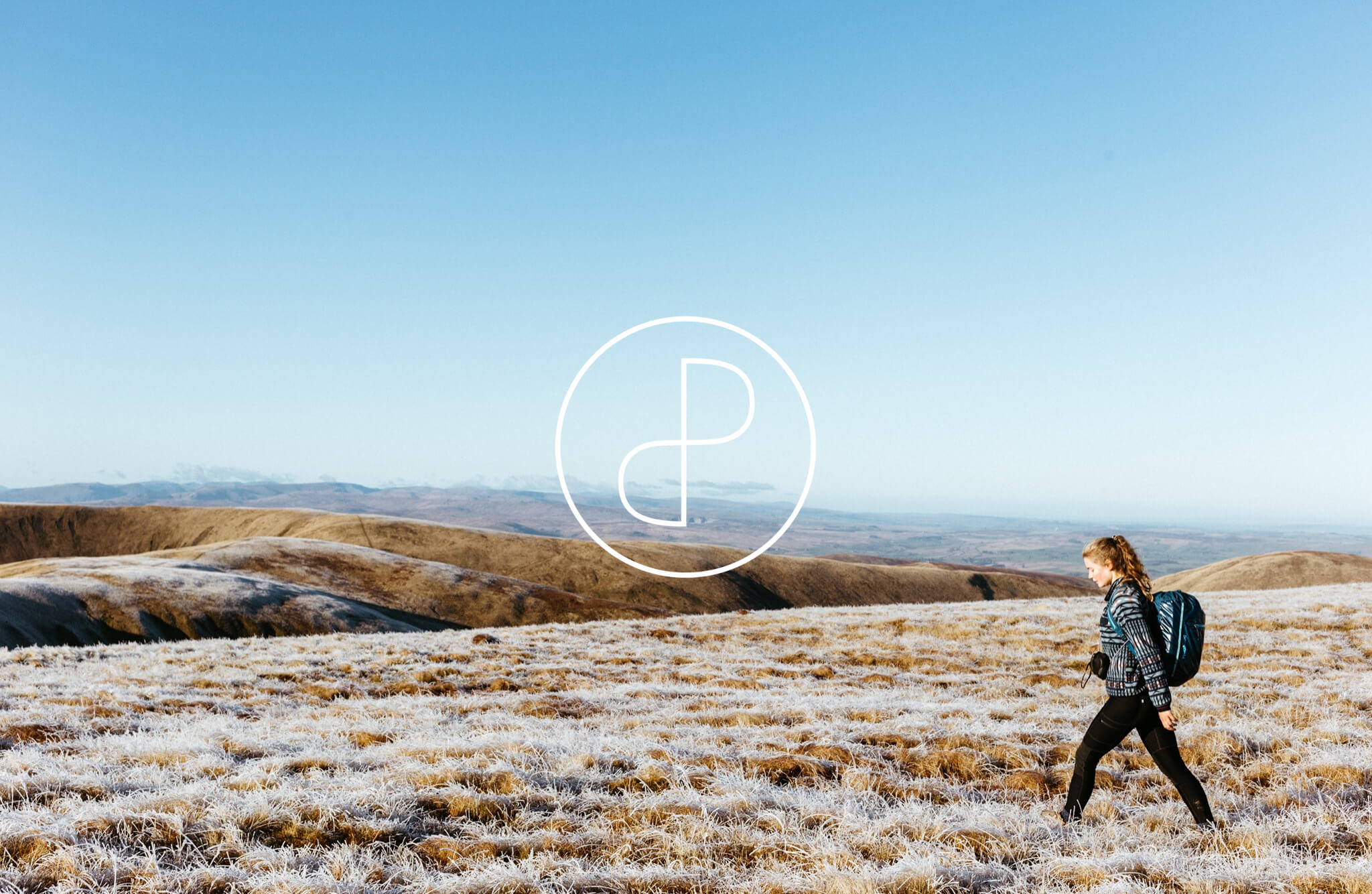 This article forms part of our Powering People and Change Project.
As we tentatively begin to emerge from one of the strangest times in living memory, there has been a tangible upsurge in people searching to reconnect with the outdoors and get back out into nature, not just for our physical wellbeing but also our eroded mental states as well.
This month we talked with writer, photographer and nature enthusiast Athena Mellor about the Ramble Guides, the restorative qualities of being out in nature, and how we can only expect people to start protecting the planet if they feel connected to it in a deeper way.
So we've introduced you as a 'writer, photographer and nature enthusiast' but I'm not even sure that really does justice to the work you do Athena. For those folk stumbling across you for the first time, how would you describe your work?
I sort of work partly as an 'influencer' I guess, although that feels weird to say as I don't necessarily feel comfortable encouraging people to just buy loads of stuff! My role as I see it is to inspire others to get out into nature, connect with it and therefore feel motivated to protect and care more about the environment. I really do believe in the power of that connection.
Through my work I try to provide people with the tools they need to get outdoors but I also include my own relationship with nature in those moments – my personal emotions and feelings and how they influence what is going on in my life at that time. And then through my photography I try to bring all these elements together in a visually beautiful way.
How was lock down for you? For someone who is so intimately connected with nature it must of been difficult to sit inside and watch spring pass by outside your window?
You know what – surprisingly not as much as I would have thought. I found that during those weeks I learnt to connect with the nature around me in a different way and I managed to spend more time in the simple joys of my micro-environment – my garden essentially. I found I could get the same out of being sat in the garden for a few hours than I could from being out in the hills, I just needed to start looking at the things around me in a different way.
I've written a lot since then about how this shift in understanding has made me question if on some of my previous big adventures into the mountains, maybe I wasn't entirely present. When I did manage to get back out into the hills recently I definitely had a much greater appreciation for the smaller details, I remember the smell of the heather totally blew me away. It's almost like I'd become hyper sensitive to my surroundings.
A lot of people seemed to really connect with that in my writing and I feel like many of us have had similar experiences from the lockdown, becoming much more in tune with things at the microlevel.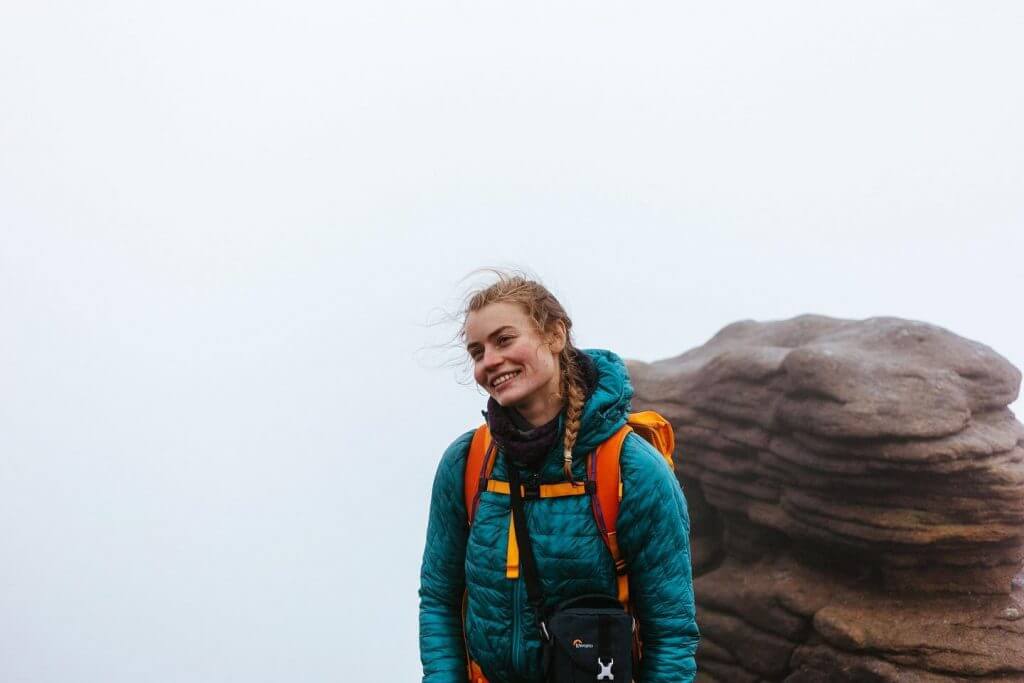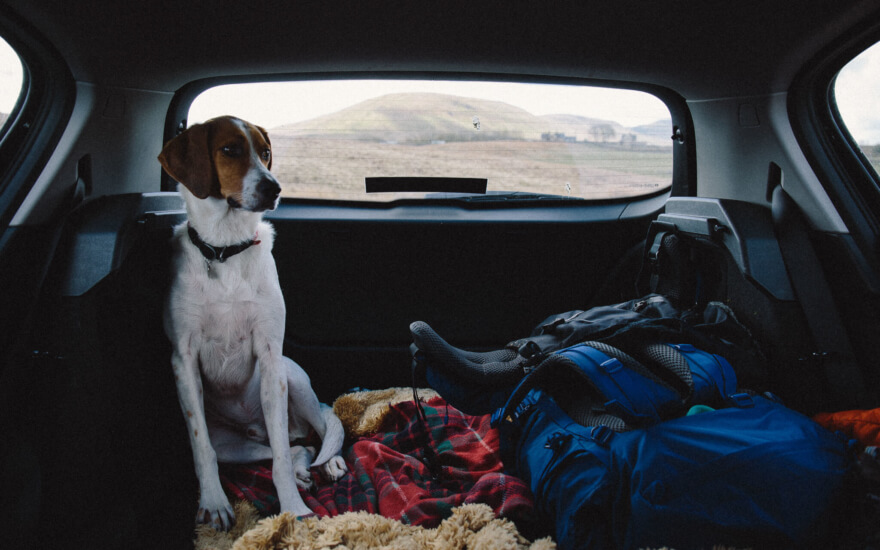 Much of your work concentrates on the restorative qualities of getting out in nature and the positive effect it has on mental health – did you have a time in your life when this suddenly became apparent for you or have you always known the power of getting outdoors?
About a year and a half ago I lost both my brother and my dad in a car accident. That was, and still is, a very difficult, emotionally intense time for us all as a family but in our own ways we all turned to nature and the outdoors for support. For the first six months maybe I couldn't get out into the hills as much as I'd have liked with the responsibilities surrounding the loss of loved ones, but just going for a dog walk became the highlight of my day.
That was definitely a time when I began to realise I didn't want to just use nature but I wanted to be really connected to it and not just taking from it, I wanted to make sure I was giving back to it on a deeper level.
I realised that those moments were so important to my mental health and I wanted to be able to inspire others to be able to find that experience. I wrote about it quite a lot at the time and many people connected with it thanked me for talking about it. I really believe that a connection with nature is just so important for being able to process and listen to your emotions, and that's not just grief but anything that people are going through in their life.
Can you tell us a little about the ramble guides? What inspired you to start writing them?
I guess the original idea was born out of necessity – when I first started heading out into the national parks I had to use so many different websites to try and piece together where I was supposed to be heading and what there was to see along the way. I just wanted to make it easier for people who didn't have the time or skills necessary to start planning adventures but who still wanted to get outside and enjoy nature.
So the guides are a mixture of sights (like a really nice view or a lake), pubs, cafes, a bit of accommodation and information for the walks themselves. I think my style of writing does naturally draw people into their surroundings and encourages them to look at things more than just the path in front of them but at the core they are still designed to be quite practical.
I'm actually just writing my first full guide book for the Peak District that I'm hoping to have published in the next two months or so.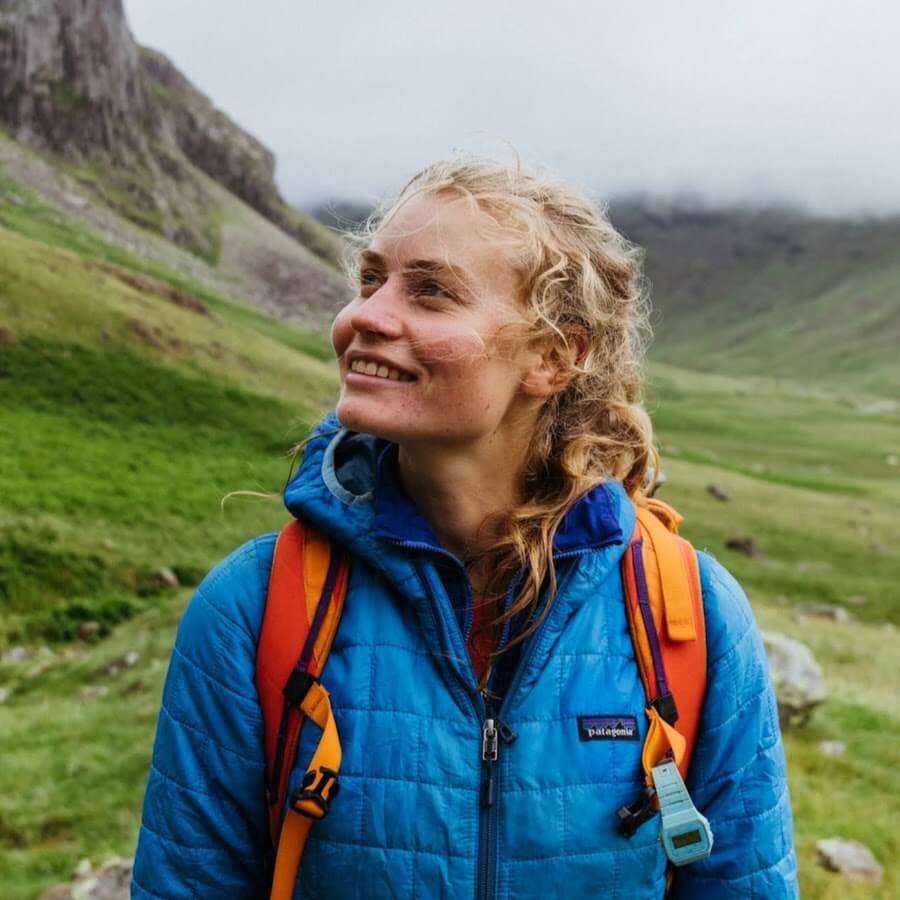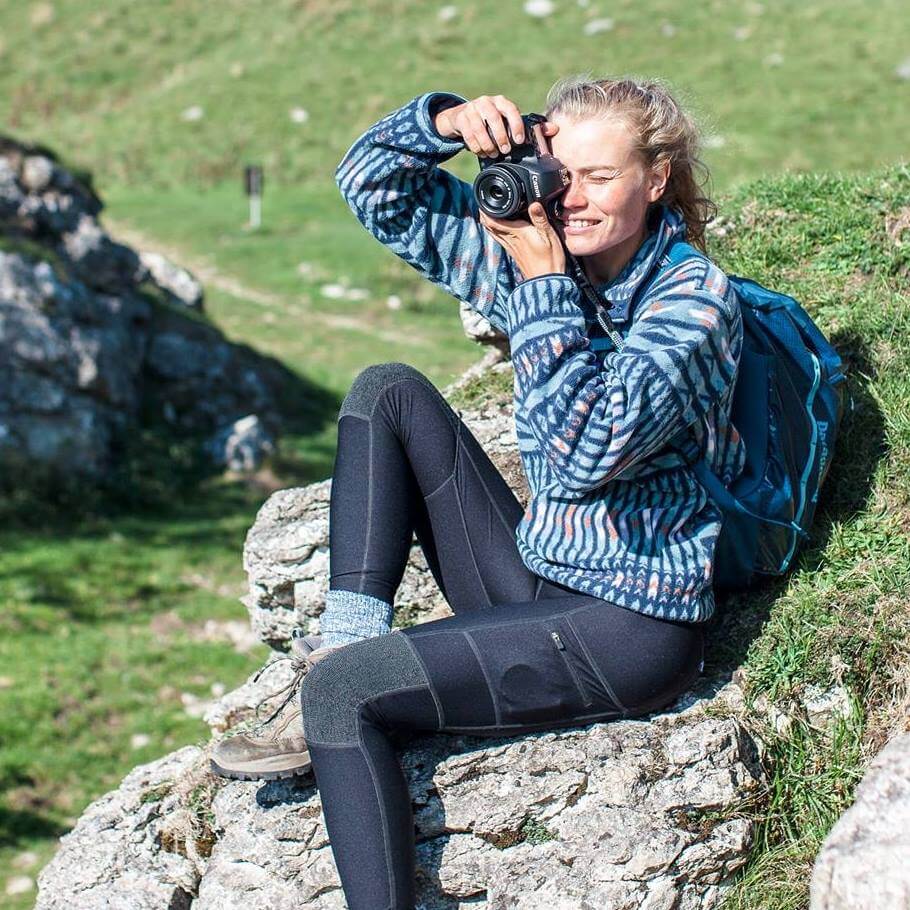 You recently started the ramble community – can you tell us a little more about that?
I actually set the community up through my YouTube channel – I wanted it to be a place where people could create a community around walking but also where I could share additional resources and practical tips that could help people connect more to their surroundings. So far I've done a mini guide to planning a hike and my top tips of what to pack for a wild camp. The next resource is going to be an identification sheet for mountain flora I think.
We've also set up a really lovely community Facebook group and people share a lot of photos and tales from their own walks. It's really nice actually, I think people have enjoyed becoming part of the community because they've identified with my journey through my videos and writing and now I get to see their own journeys play out through the community.
If you're interested in joining the community there's more information here – Ramble Community
Do you have a favourite hike?
The walk I probably go back to the most is a little boring to be honest – it's Kinder Scout in the Peak District. There's a particular walk onto Kinder Scout that goes up through Ollerbrook and at this time of year in late summer its just blooming with heather and the views are amazing.
It's going to be the cover photo of the new book – it's actually a photo my dad took of me stood on Kinder Scout which is another reason why its so special to me, the first time I did the walk was with my dad so it's filled with some really nice memories.
I actually hiked up there the other morning with my dog, Oslo, and took my coffee equipment up with me – if you can start your day with a coffee in the hills there's not a lot better than that really is there.
You can find out more about Athena's work here.
Or you can read previous editions of the Powering People & Change Project here.