Kathryn Wood
Making art from waste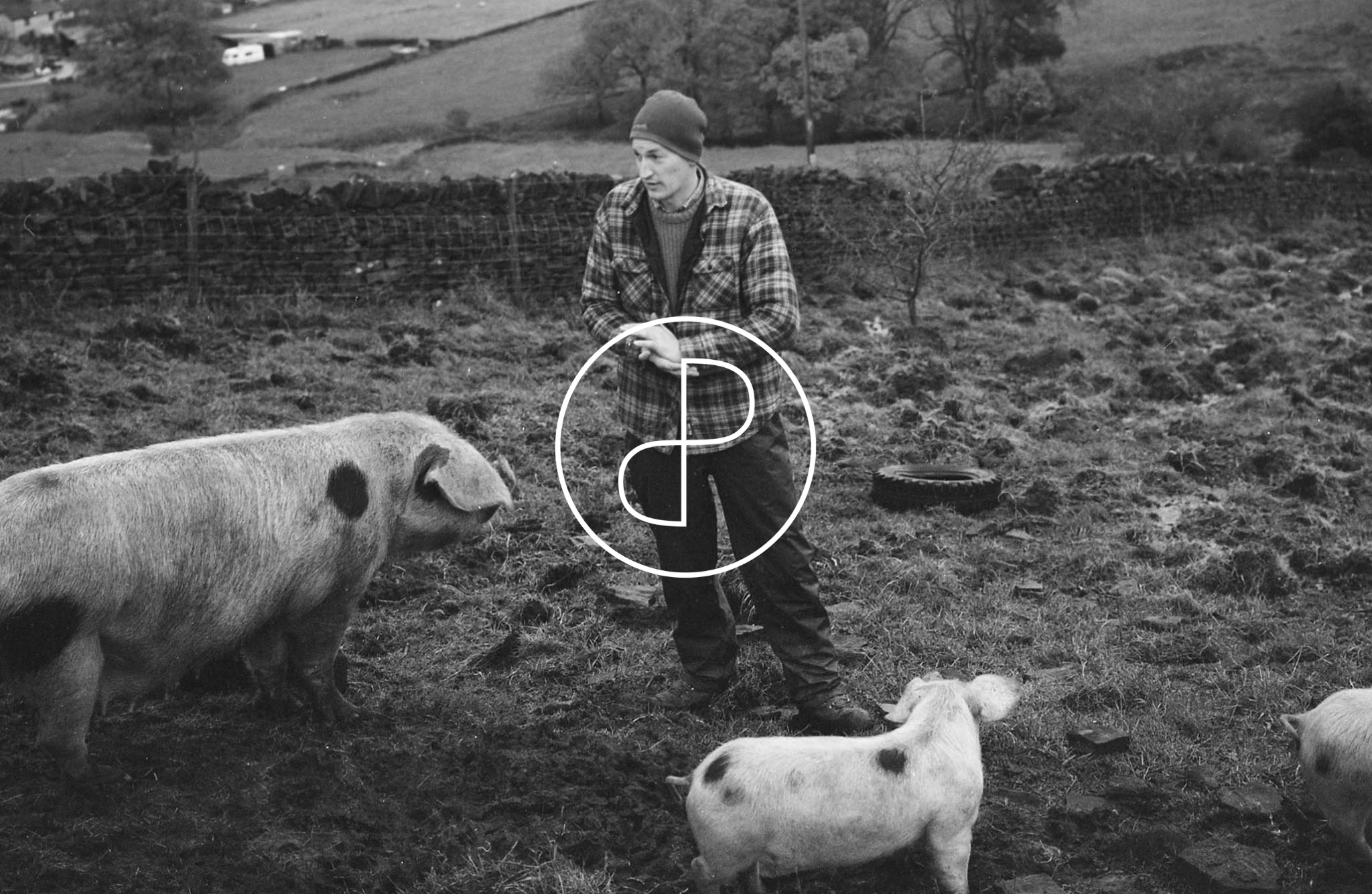 This article forms part of our Powering People and Change Project.
In our throw away culture it is often easy to overlook those moments when we could be repurposing our waste into creating something useful or beautiful.
This month we talked with Kathryn Wood, the artist behind You Can Lead a Horse To Water, a collaboration exploring traditional techniques to create objects and workshops using agricultural by-products from a working hill farm based in the Peak District National Park. We discuss the motivation behind some of Kat's most iconic projects, the process of turning 'waste' products into art and the unexpected consequences of developing photographs using egg whites.
My guess would be that you self identify more as an artist than a farmer Kat but for those folk stumbling across you for the first time, how would you describe your work?
That's a good question, I guess you could say my main focus is on the 'rural'. That started off with me taking photographs of my family at work on the farm and has since evolved into producing more community based art works that explore how to minimise waste and learn from more traditional methods of working that have been passed down through the generations. I'm completely inspired by these old traditional methods, and many of the techniques I use in my work originated in the 18th century, whether that be learning to spin wool or developing my own photographs in the dark room I have built on the farm. Playing with lost arts is probably a nice way of phrasing it.
Do you think growing up on a farm has had a major influence over your creative direction?
Undoubtably it's had a major influence on me, I come from a long line of hill farmers so a keen interest in those working practices is definitely in my blood. But mostly my creative direction is just dictated by reacting to those things that are happening around me. For example, when lockdown hit I was living back at the farm and I witnessed first hand the devastating affect it had on the price of wool which completely plummeted overnight and resulted in my mum losing a huge chunk of her income for the year. So we came up the idea of using the wool in a more creative way by producing felt bowls that can be used as plant pots and other storage, increasing its value and making sure none of it ended up going to waste. We also ran a couple of socially distanced workshops where people learnt how to spin wool in the traditional way, card it and then make their own products. It's actually a really interesting technique that involves rubbing and shaping the wool with either a soap or olive oil until you end up with a lovely bowl shapes.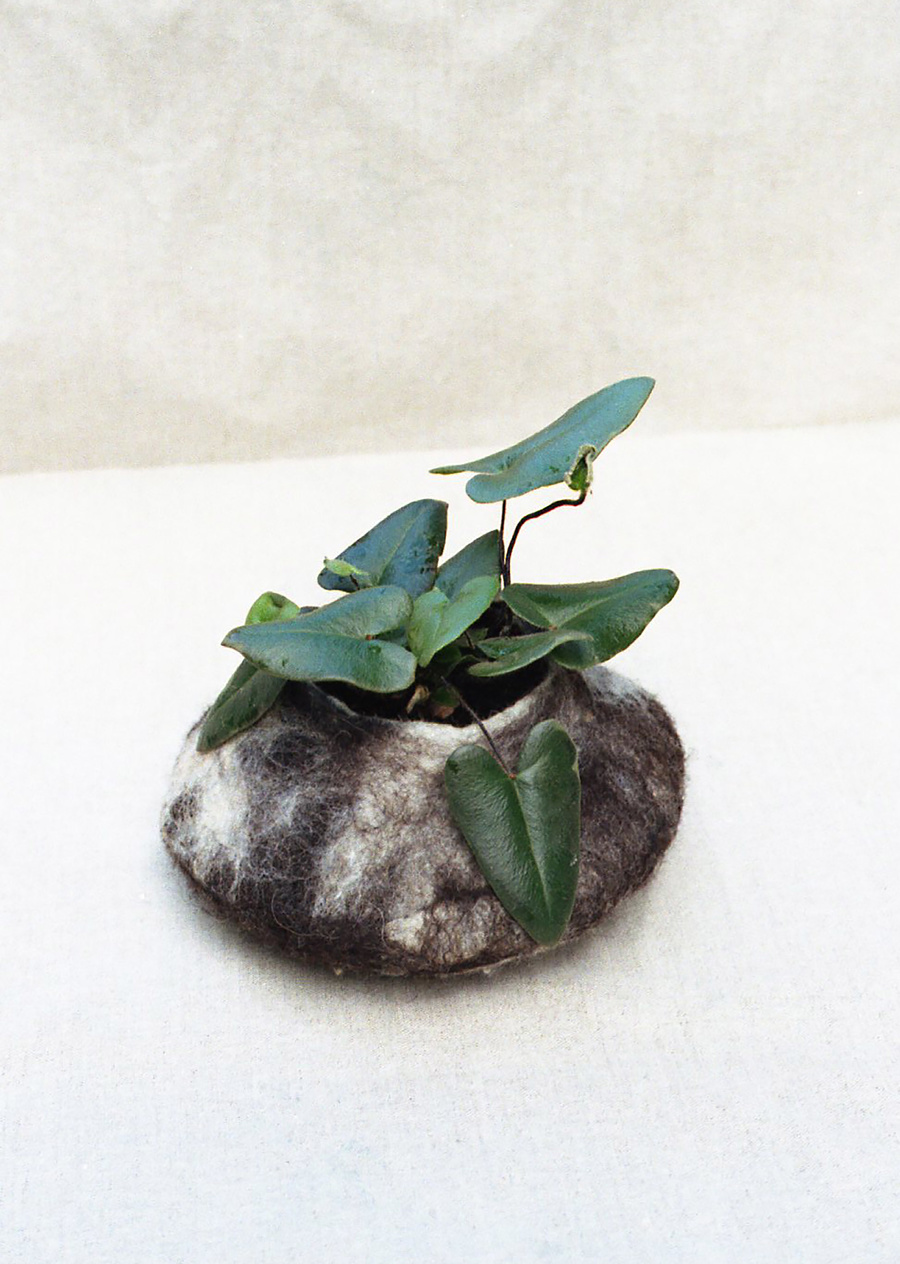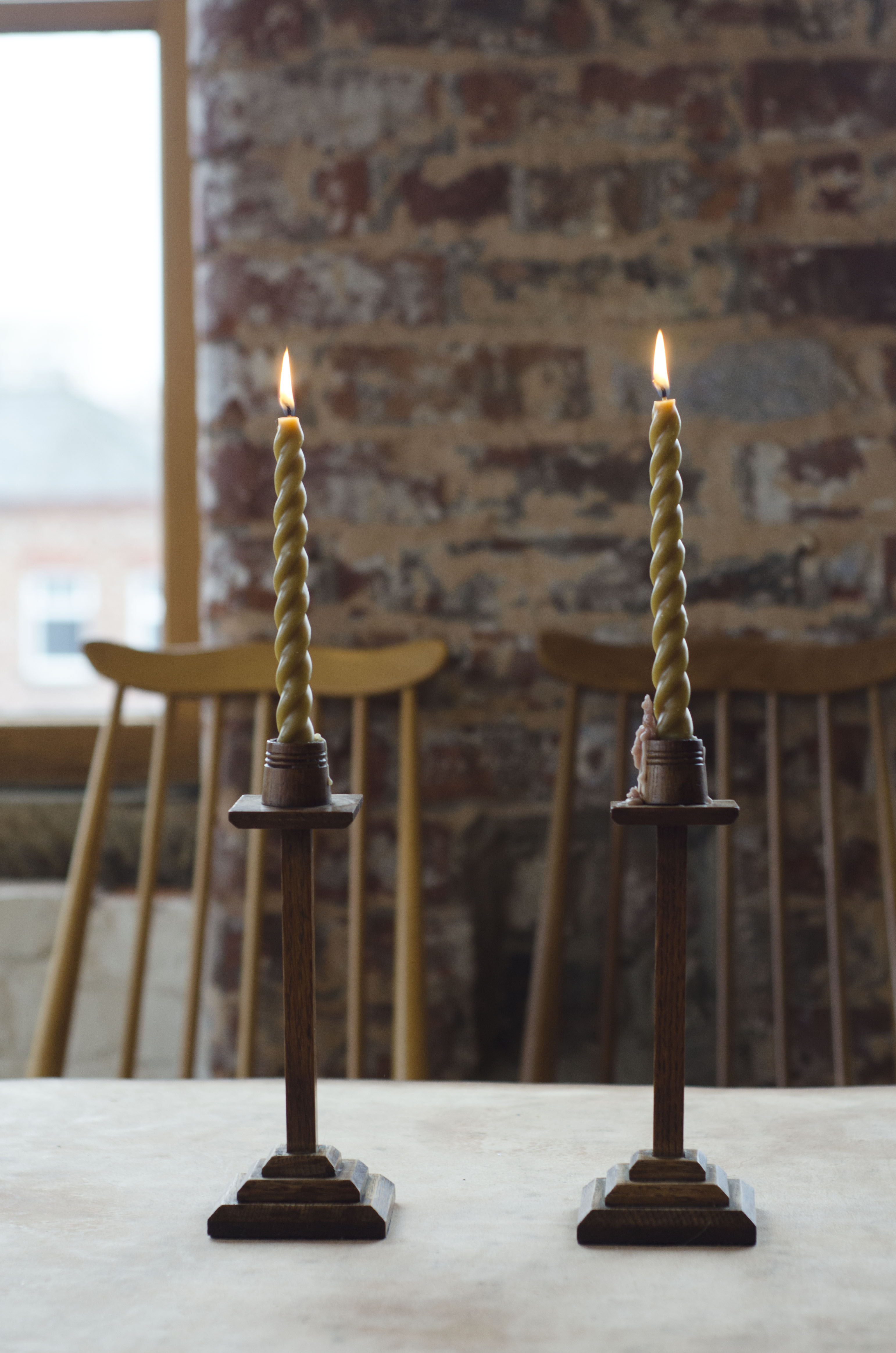 You have worked closely with your Mum, Joanne, on quite a few of your projects, do you both work well together as a team?
As I've mentioned, my family come from a long line of hill farmers so the knowledge that has been passed down across the generations is pretty incredible. My mum teaches me everything she got taught by her own mum, who learnt from her mum and further and further back so teaching and learning is very much part of the tradition. And on the whole yes, she's very easy to work with although the does sometimes have a tendency to push towards a very traditional design and I'm constantly having to pull us back in the direction on making something a little more contemporary.
One of the reasons we've been so draw to your work is how you promote the minimising and reusing of waste produce. Can you tell us a little more about how you incorporate this into your work?
Yeah that element is really central to what I try to do. I recently completed a project with a restaurant in Manchester called Where The Light Gets In that was all around raising two pigs fed entirely on waste produce to serve as part of a community meal on the rooftop of their restaurant in the urban garden. Each week I would go around the city collecting waste from different companies, Track Brewery, several orchards, greengrocers and then the pigs would be completely sustained on that alone. Unfortunately lockdown got in the way of our grands plans for the community meal so instead we had Higher Ground, Erst and WTLGI use the meat from the pigs to produce meals that went out to different food charities in the Manchester area.
One of my favourite examples of reusing natural by-products at the moment has been my beeswax candles. I keep a hive on the farm and after extracting the honey we are also able to reuse the wax from the hive to produce these beautiful natural honey scented candles. They've actually been so popular I've had to start collecting beeswax from other local hives and what has been fascinating is how much variety there is in the colour, some of them are almost green whilst others are bright yellow. I didn't really anticipate where the hives had been kept having such a dramatic effect on the colouring.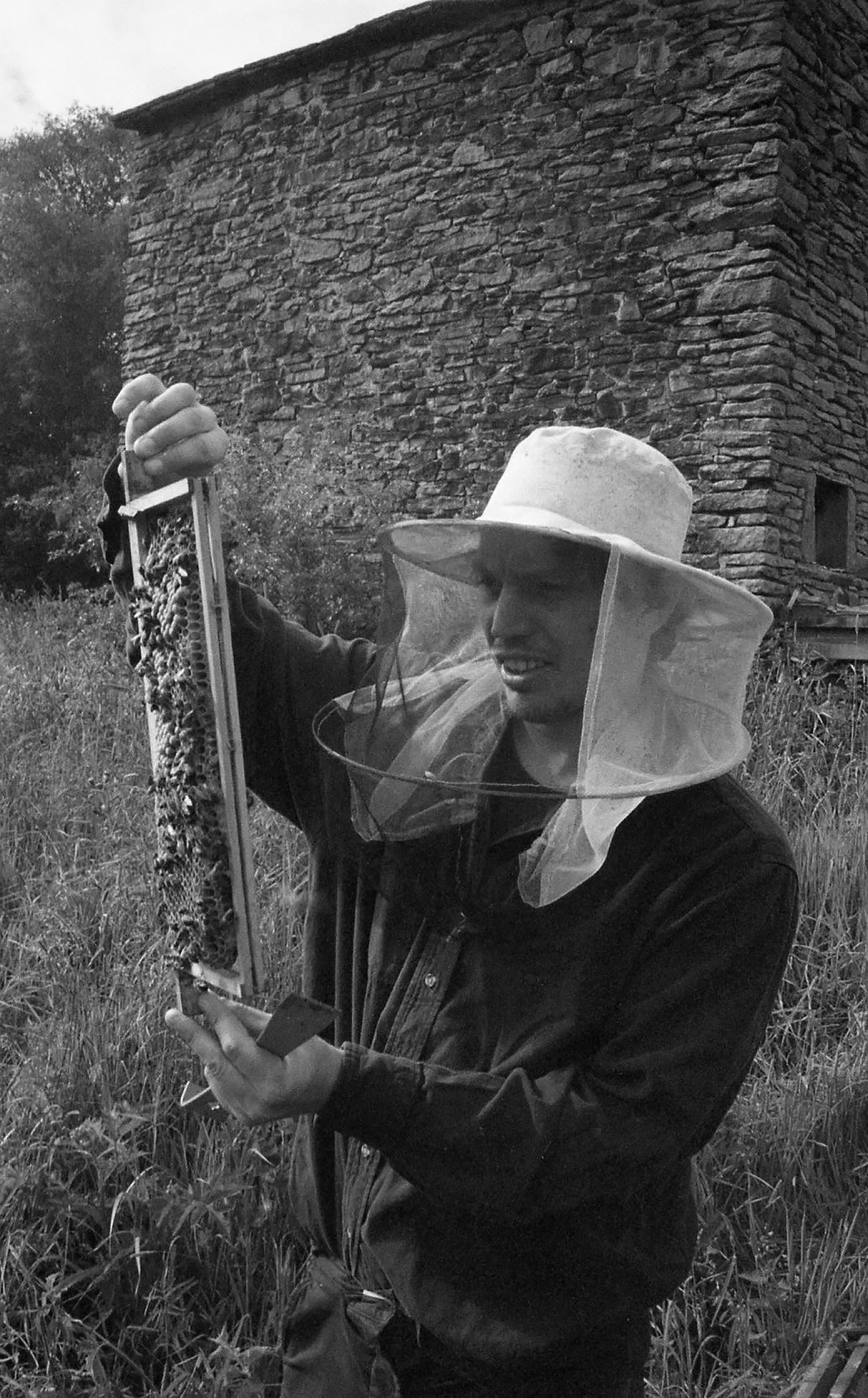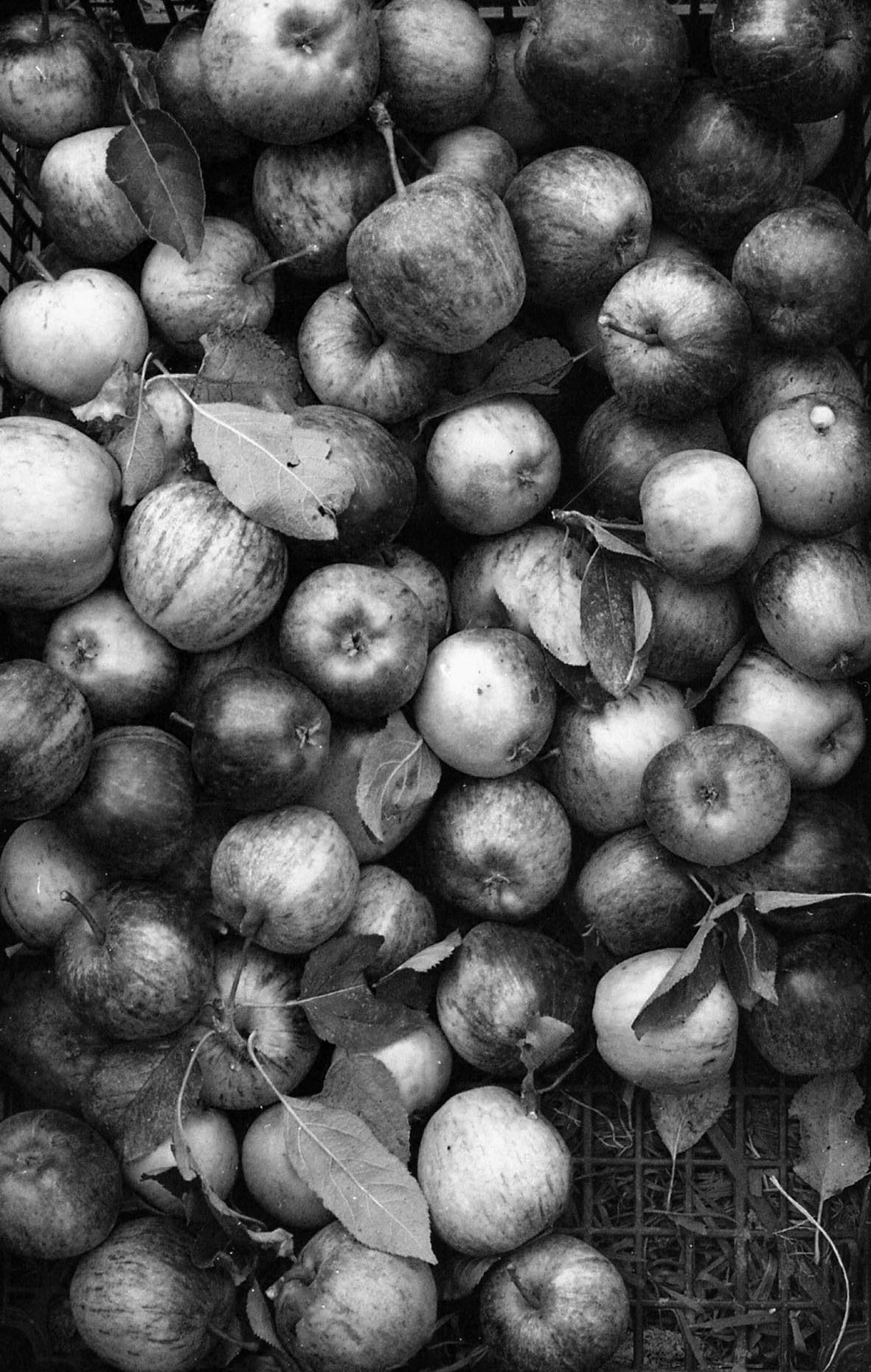 Is your method to look what's on the farm that is a waste product and come up with a use for it or do you have an object or project in mind that you then search for the right materials?
I definitely work backwards in terms of seeing what materials are being wasted and then figure out what I can do with them. I've recently been sent loads of offcuts of suede from an organic tannery we work with in Wales that would have otherwise been destined for waste. I'm not sure at the moment what they're going to be turn into but each piece is just so beautiful, it just reaffirms my belief that we really need to stop viewing these materials as waste.
Have you ever been surprised at what the final results have been?
Yeah absolutely, all the time. The egg white project I did in collaboration with WTLGI is a great example of a project that evolved quite a lot during the making of it. The restaurant had a tartare dish on the menu that used a lot of egg yolks but the whites ended up being a waste by-product. They brought me on board to find a way of repurposing them and after quite a lot of research I discovered an old technique from the 18th century of developing photographs using egg whites and silver nitrate. The photographs I took were of the poultry farmers whose farms the eggs had come from and once processed they got displayed in the restaurant alongside the dish. It all worked out really well although unfortunately at the beginning I wasn't fully aware of how the technique worked, not realising that the proteins found in egg white are the same as those you have in your skin… so I may of inadvertently dyed my hands completely jet black! Nothing gets that stuff out so I just had to wait it out for the ink to naturally fade. Lesson learned.
Did we read that you are also exploring more sustainable farming practices at the farm as well?
The farm is still a fully working farm for sheep, beef and poultry but more recently my sister has become more involved in the day to day running of things and has started slowly moving in a different direction, moving away from the more hefty meat breeds towards native breeds that are much better for the land and for the environment. We've actually also just got two Dorset sheep for the farm, as they lamp twice a year they produce milk all year round and I'm already exploring ways of using the milk to produce soaps.
Do you have a favourite project you've been working on this year despite all the chaos?
The pig project is definitely my favourite I think just because it involved so many amazing business in Manchester and everyone got really involved and had an input into how the project eventually turned out. Even just going around collecting the waste each week started all these incredible conversations and it felt like a really community driven project that was an amazing thing to be a part of. Obviously the fact that It all went to help good cause also helped it feel very worthwhile, but the fact that the pigs are still being used now as well is incredibly satisfying – Northern Cure have a leg that they are doing charcuteries which they will then donate in a years time which I thought was a really interesting part of the project.
You can find out more about You Can Lead a Horse To Water here.
Or you can read previous editions of the Powering People & Change Project here.