Buenavista
Complex, silky and tropical
We taste pineapple, peach and florals
£11.00
A washed process pink bourbon variety produced and harvested in September 2020 by Jose Lopez in the San Agustin region of Colombia.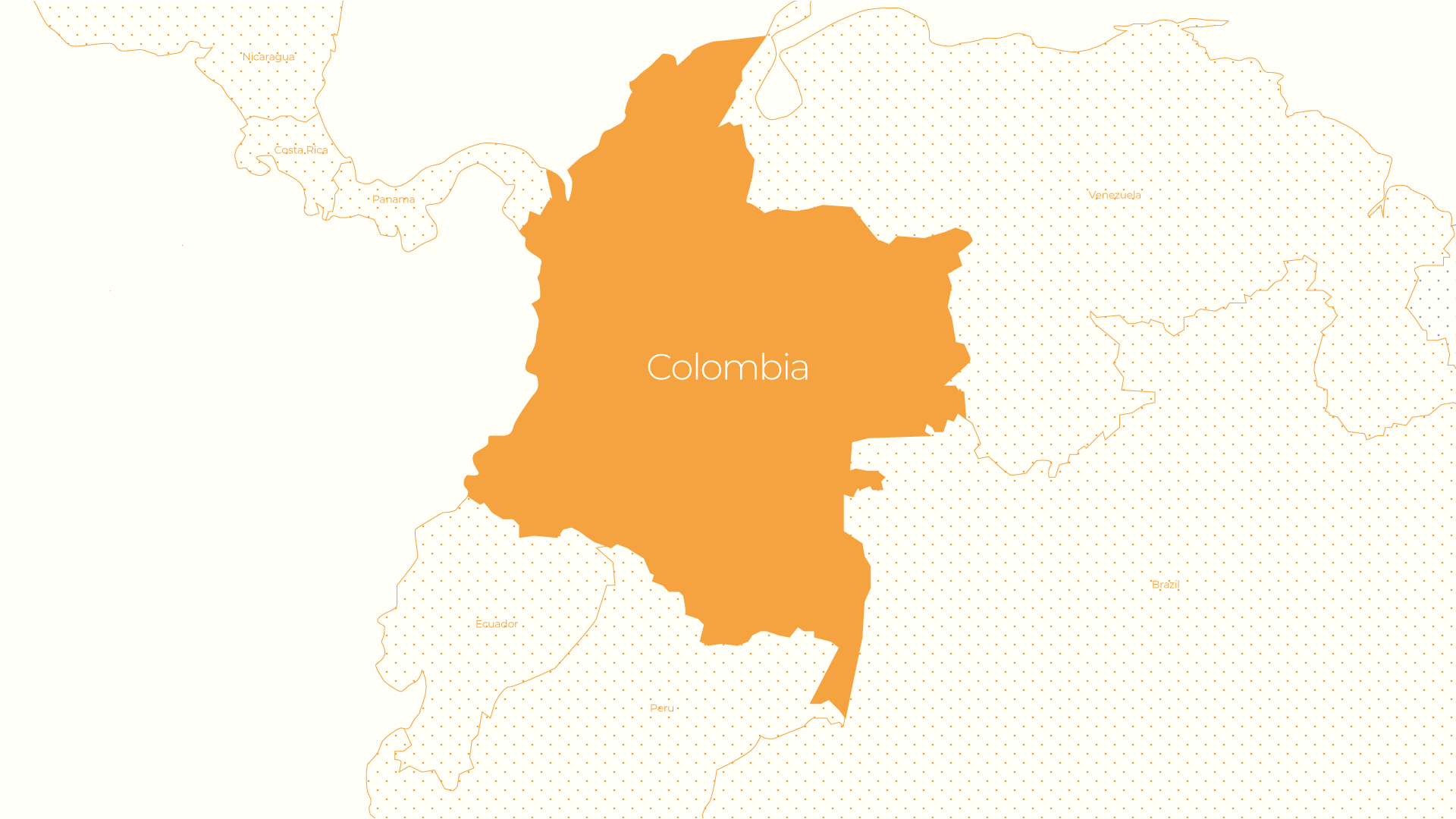 Juicy and vibrant with a flavour profile that reminds us of tropical fruit, this pink bourbon produced by Jose Lopez is a really beautiful coffee that we can't get enough of. Silky in texture, Buenavista has a layered complexity and a bright, sparkling acidity, presenting notes of ripe pineapple, peach and raspberry, with an elegant, softly floral finish.
Jose Alirio Lopez Hoyos began farming 15 years ago following the support of his parents who encouraged and guided him to continue the family tradition of producing coffee, though it wasn't until 2014 that he was able to acquire his own farm, Buenavista, located in the vereda of Alto China in San Agustin, Huila. Following depulping, this pink bourbon was fermented for 36 hours before being washed and dried. Extending the fermentation time in this way has added a layer of complexity and vibrancy to the cup, resulting in a profile that is distinctly syrupy and tropical, yet beautifully clean, bright and fresh.
About the importer 
Osito Coffee was founded in early 2018 by Jose Jadir Losada and Kyle Bellinger to facilitate relationships between coffee farmers and roasters. Their goal is rather simple; to change the way green coffee has traditionally been bought and sold and shift the focus to building and maintaining longstanding relationships.
Read our interview with Osito here.
Additional information
| | |
| --- | --- |
| Weight | N/A |
| Size | 1kg, 250g |
| Grind | Wholebean, Fine (espresso, stovetop), Medium (filter, cafetière), Coarse |