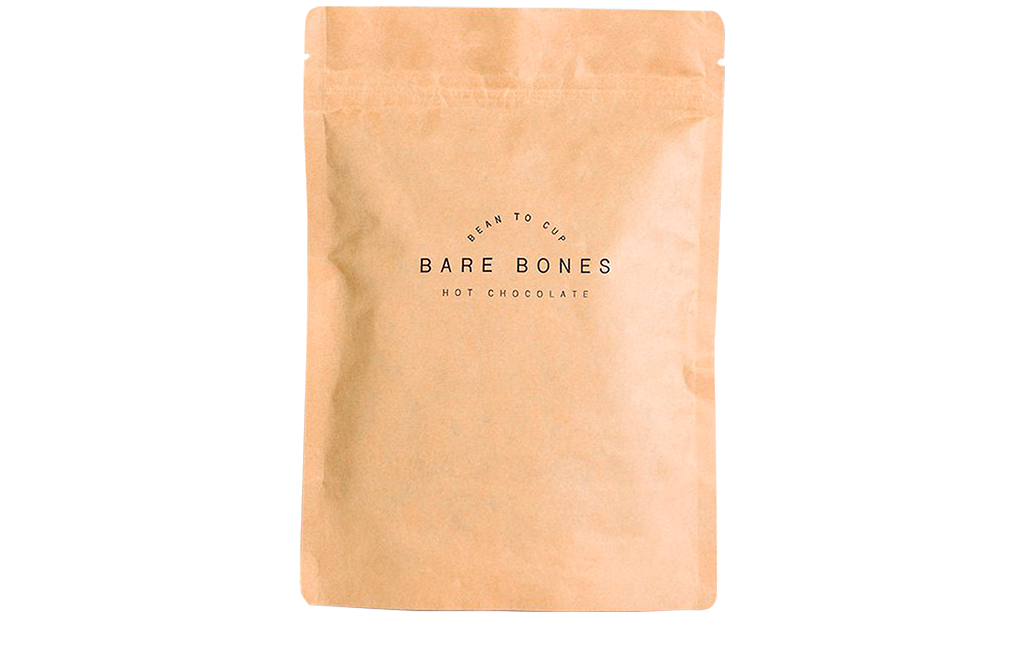 Bare Bones 68% Dominican Republic Salted Hot Chocolate
£10.00
5 in stock
Award-winning bean to bar hot chocolate, handcrafted in micro-batches using single-origin Dominican cacao and stone-ground Maldon sea salt.
This is a beautifully balanced hot chocolate. Rich in caramel tones and delicate nutty flavours – working very well with cows milk and alternatives. It displays the natural complexity of the cacao without additives, flavourings or excess sugars.
Ingredients: *cocoa beans, *raw cane sugar, *cocoa butter, *Maldon sea salt. *Organic. Vegan Friendly.
100% recycled and recyclable or compostable packaging.
250g bag.