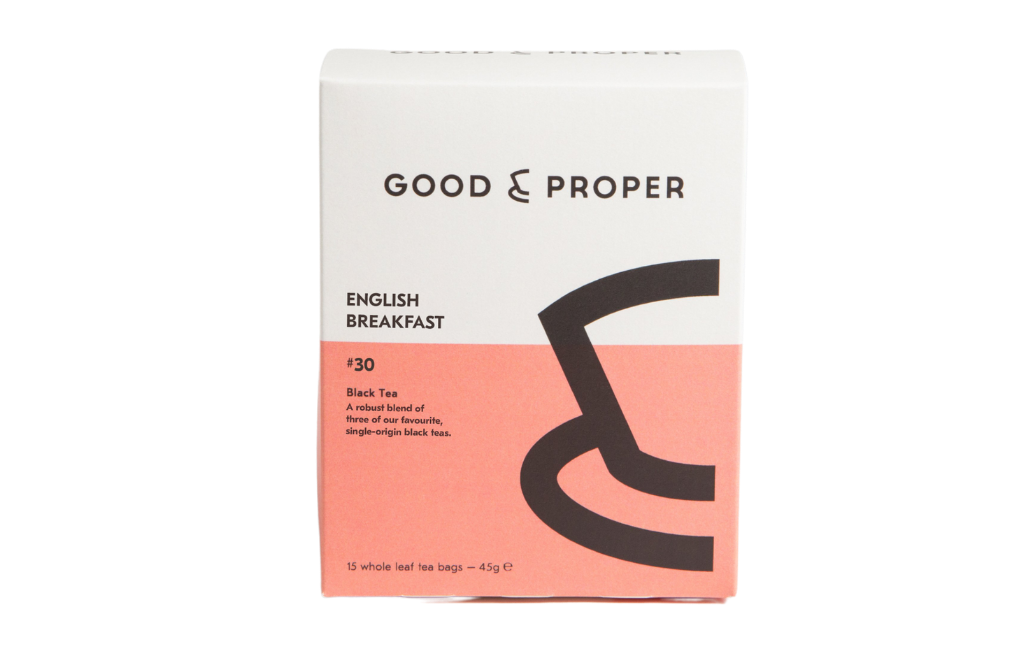 English Breakfast Tea
From: £4.50
Good & Proper Tea's English Breakfast blend was designed for those tea drinkers needing a bit more punch in the morning. Taking its lead from the distinctive rich body of Kenyan black tea, and combining it with loyal breakfast favourites Assam tea and Ceylon tea, this whole leaf black tea brews a robust, golden cup - full in body and wonderful with a dash of milk.
100% recycled and recyclable or compostable packaging.
Available in both loose leaf and whole leaf tea bags.