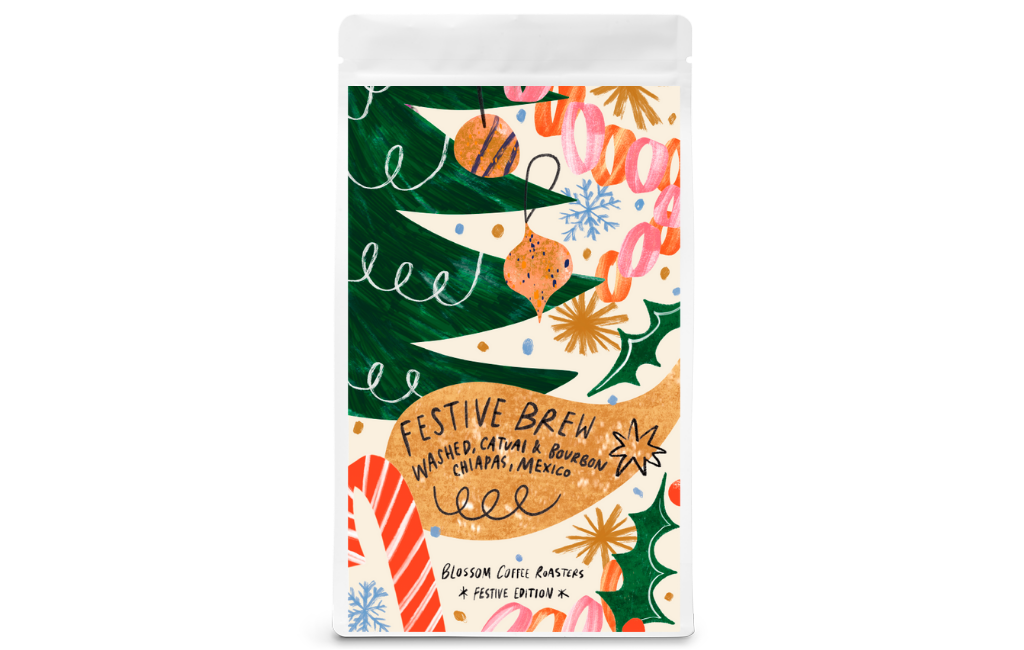 Festive Brew
Sweet, smooth and balanced
We taste dates, clementine and caramel
From: £10.50
A washed process mix of catuai and bourbon varieties produced and harvested in February 2021 by Adonaí Pérez Sánchez in the Chiapas region of Mexico.
For our first ever Christmas coffee, we're delighted to share this beautiful lot grown in the south of Mexico by Adonai Sanchez. Sweet, smooth and satisfying, this is the kind of comforting coffee that is perfect for the festive season, and one that we could drink every day. In the cup, we find a balanced profile reminding us of sticky dates and caramel, lifted by a soft citrus acidity.
Adonai Perez Sanchez's farm is located in Amatenango de la Frontera, Chiapas, on the far southern border of Mexico, mere steps from Guatemala's famous coffee producing region of Huehuetenango. Chiapas shares many key characteristics with the growing conditions for which Huehuetenango is renowned, from the climate and volcanic soils to the high altitude mountains where the farms are located – in Adonai's case, the Sierra Madre de Chiapas.
Amatenango de la Frontera is not a well-known region within the speciality coffee industry, but we believe the quality of coffees from this area is comparable to any other in Central America. Together with our importing partners Osito, we look forward to exploring and sharing these coffees for many years to come.

Volume purchased: 345kg

Purchase history: First year

FOB: $7.92/kg

Importer: Osito
Additional information
| | |
| --- | --- |
| Weight | N/A |
| Size | 1kg, 250g |
| Grind | Wholebean, Fine (espresso, stovetop), Medium (filter, cafetière), Coarse |