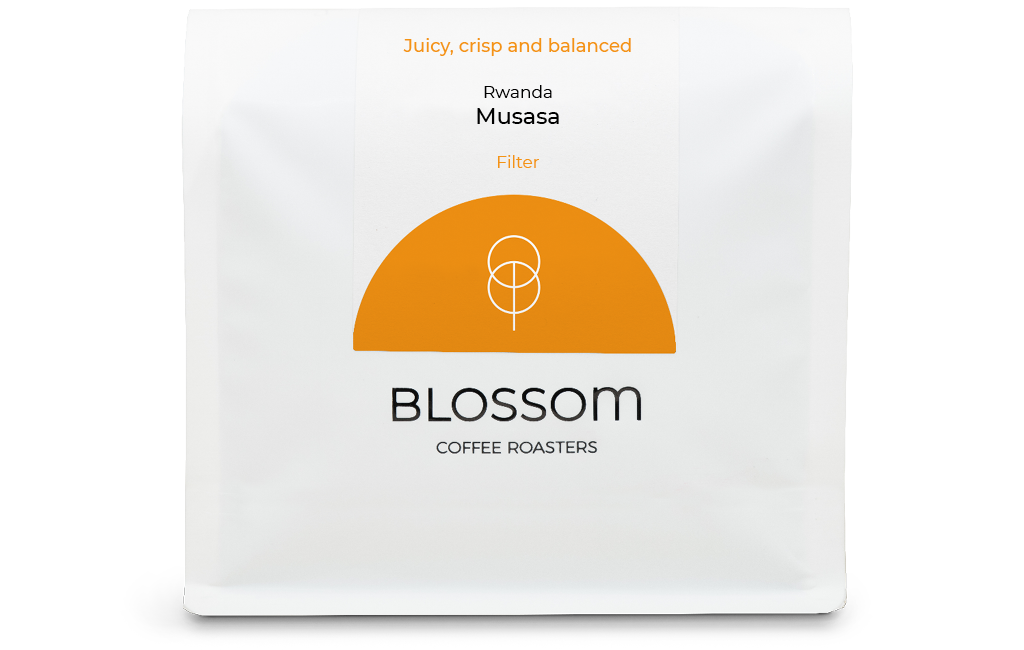 Musasa
Juicy, crisp and balanced
We taste honey, black tea and grapefruit
From: £9.50
A washed process bourbon variety produced and harvested in June 2021 by smallholders in the Rusizi region of Rwanda.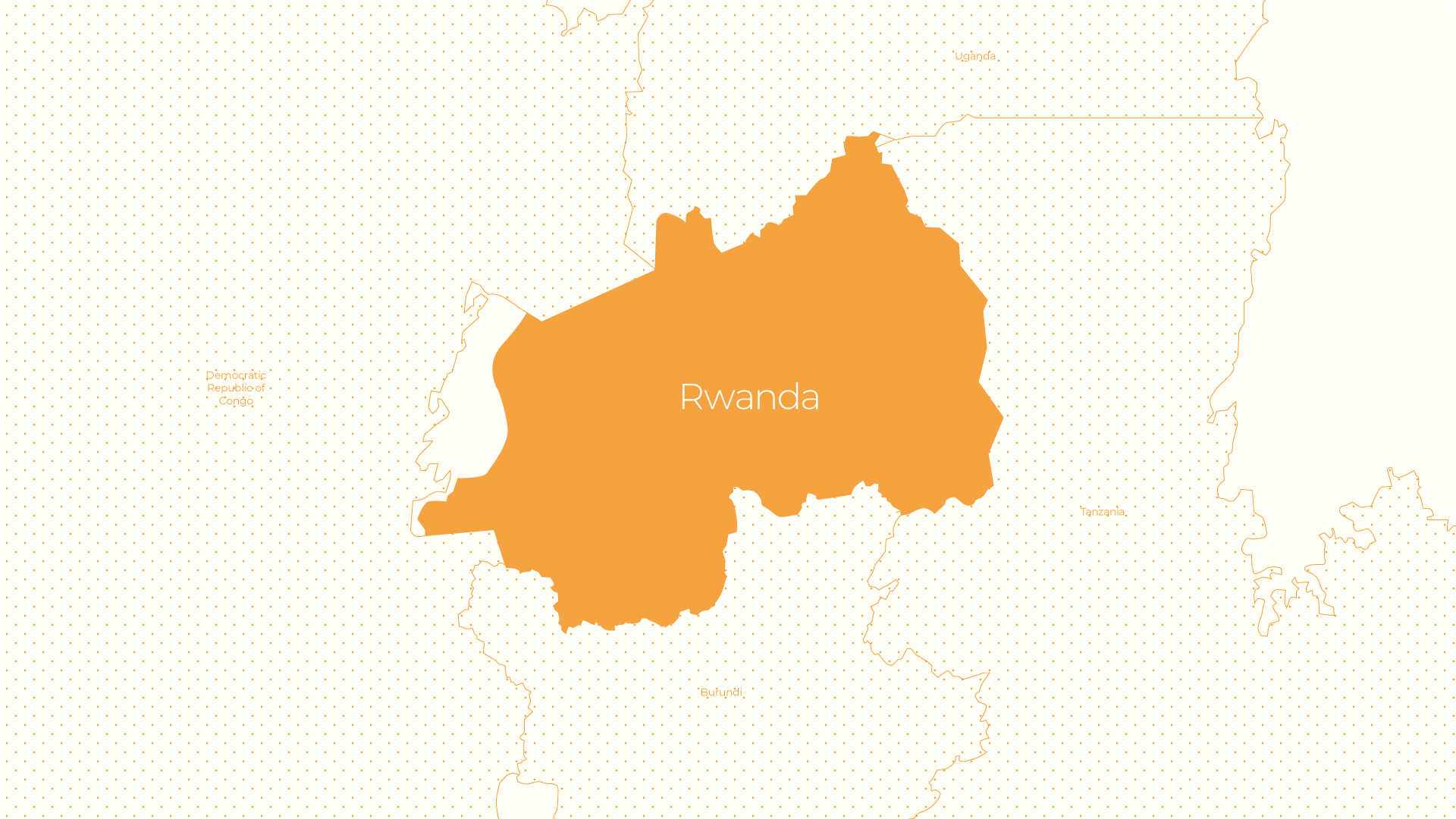 Intensely sweet, elegantly balanced and with a crisp, juicy acidity, Musasa is a real delight that we're so pleased to be showcasing for the second consecutive season.
Musasa washing station lies at 1,526 meters above sea level in the hills of the Congo Nile Trail practically on the banks of Lake Kivu. 1,750 farmers deliver to Musasa, all of whom live within a 15km radius of the station and, going against the trend of ageing coffee-producing populations, around 23% of which are under the age of 35. Although farm sizes are small, at only around 0.18 hectares on average, farmers receive regular training in organic composting, renovation, harvesting techniques and other agricultural practices that ensure optimal growth for their small farms.
After selectively hand-picking, cherries are transported to the washing station and hand-sorted to remove any damaged or underripe cherries before they are weighed and pulped. Musasa uses a Pinhalense eco-pulper, which separates ripe and underripe/underweight cherries again – this pulper uses one cubic meter of water to process up to 20 tons, significantly reducing the environmental footprint of the washing station. After pulping, coffee is delivered to the fermentation tanks for around 24 hours, before being thoroughly washed in clean water.
After washing, coffee is delivered to drying tables where it is turned every 30 minutes initially and covered during the hottest part of the day, usually taking up to two weeks to dry.

Volume purchased: 180kg

Purchase history: Second year

FOB: $6.60/kg

Importer: Sucafina
Additional information
| | |
| --- | --- |
| Weight | N/A |
| Size | 1kg, 250g |
| Grind | Wholebean, Fine (espresso, stovetop), Medium (filter, cafetière), Coarse |