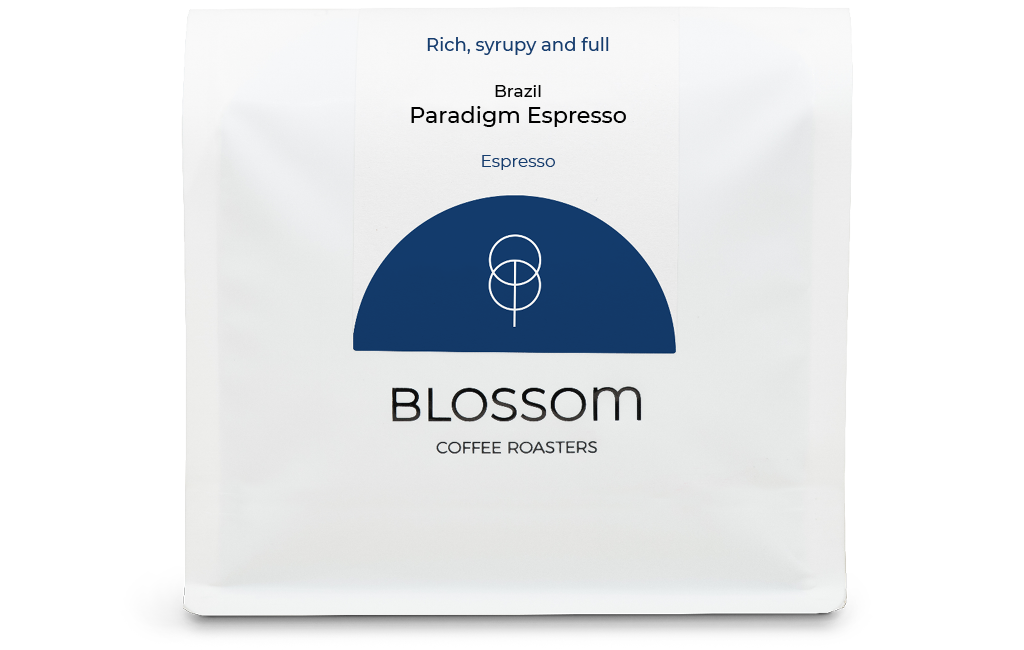 Paradigm Espresso
Rich, syrupy and full
We taste molasses, nougat and cocoa
From: £8.00
A 50/50 blend of pulped natural yellow bourbon and yellow catuai varieties produced by Edson Morais de Barros and Tarcízio Aldo Zugliani in the Mantiqueira de Minas region of Brazil.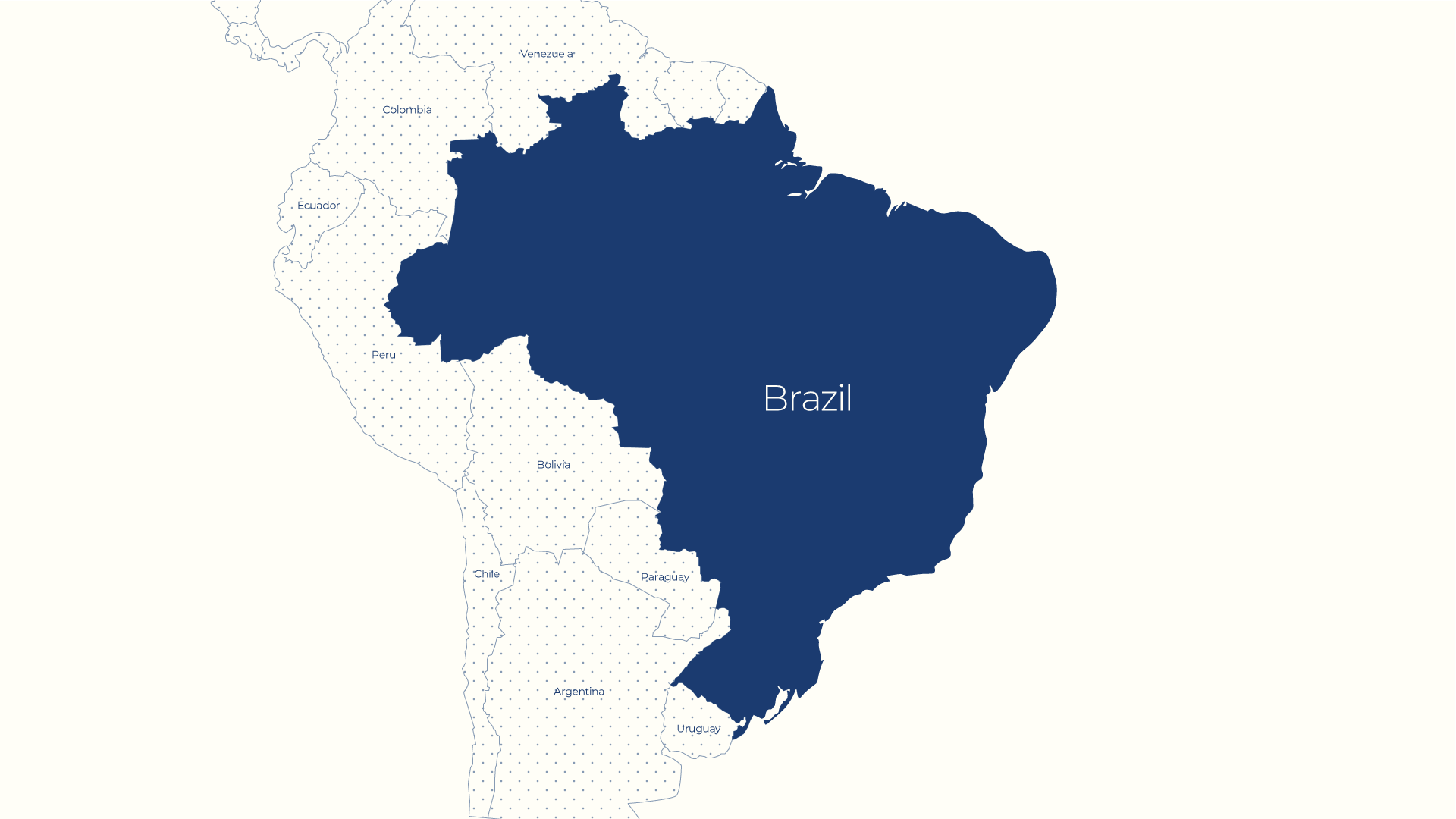 Paradigm is our take on the more traditional espresso profile, designed as a thoughtful upgrade for those that enjoy a simple and familiar cup. By sourcing very sweet coffees with soft acidity and developing the roast a little further than we usually would, we deliver a cup that is rich in caramelised sugar and dark chocolate notes with a full, syrupy texture. Combined, these two Brazilian coffees make for a flavour profile that's quite unlike anything else on our menu: bold and intense, but decadent and delicious.
Half of the current iteration comes from Edson Morais de Barros at his farm Pe de Cedro in the Mantiqueira de Minas region of Brazil. Unlike most traditional farms in Brazil, all harvesting at Pe de Cedro is done manually. One of the essential practices is processing cherries the same day of harvesting, and in this case, Pe de Cedro uses a classic Pinhalense machine for de-pulping, which removes the cherry skin and almost all mucilage from the parchment before going to the drying patio. The result of Edson's thoughtful processing is a fantastically clean coffee, which provides the blend with a creamy texture and pleasing sweet notes of caramel and nougat.
The remaining 50% comes from Sao Francisco de Bela Vista, a farm owned by Tarcízio Aldo Zugliani, also in the Mantiqueira de Minas region. Having bought the farm in 1993, Tarcizio has made big improvements to the infrastructure of the farm, having built coffee drying terraces and invested in better processing equipment. This coffee is round and beautifully balanced, bringing with it rich chocolate and deep dark sugar notes to the blend.

Volume purchased (Pe de Cedro): 3540kg

Purchase history: First year

FOB: $3.96/kg

Importer: Sucafina

Volume purchased (Sao Francisco): 600kg

Purchase history: First year

FOB: $3.63/kg

Importer: Sucafina
Additional information
| | |
| --- | --- |
| Weight | N/A |
| Size | 1kg, 250g |
| Grind | Wholebean, Fine (espresso, stovetop), Medium (filter, cafetière) |