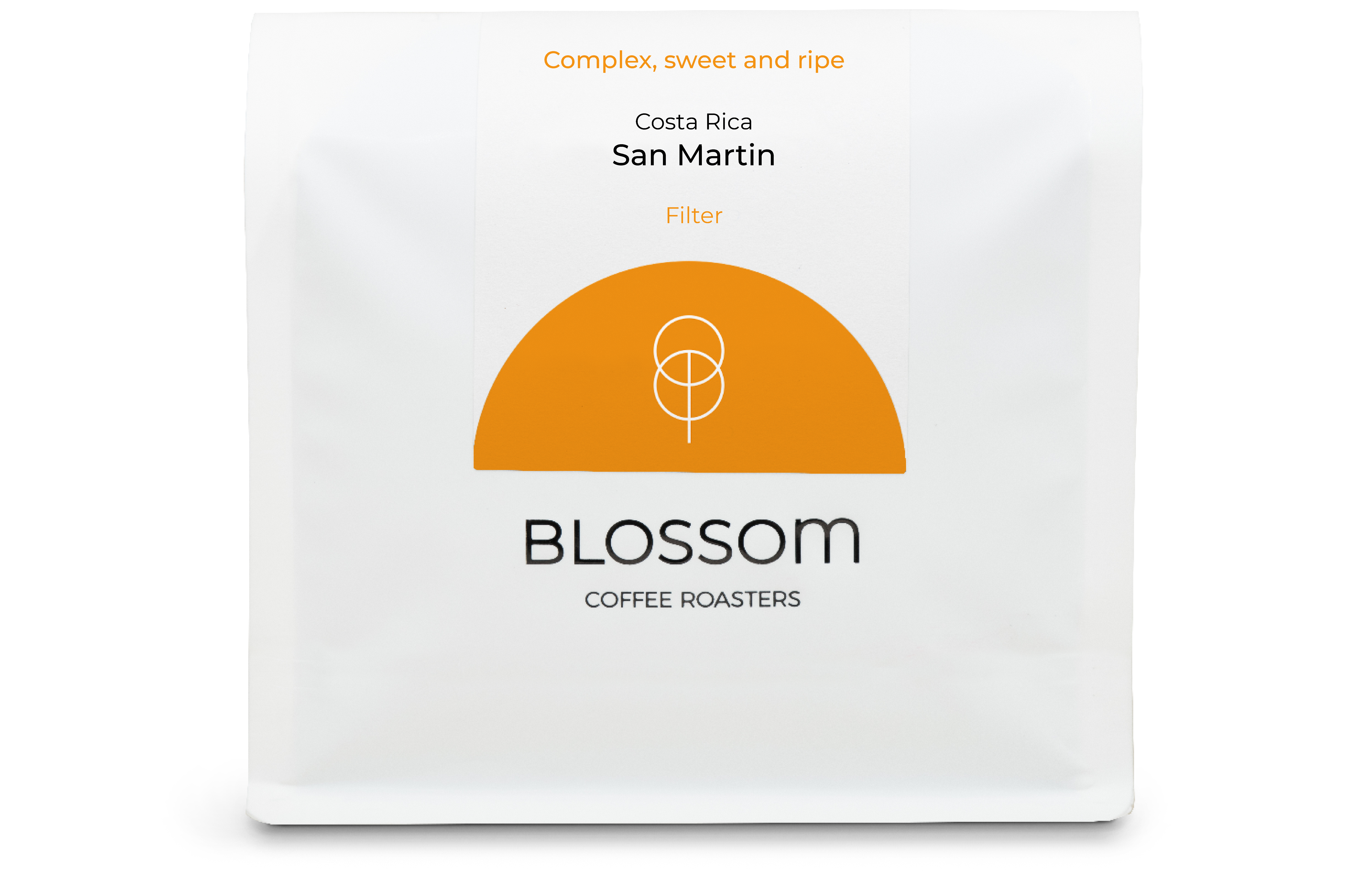 San Martin
Complex, sweet and ripe
We taste watermelon, pineapple and stone fruit
From: £14.00
A natural anaerobic catuai variety produced by Mauricio Jimenez in the Tarrazu region of Costa Rica.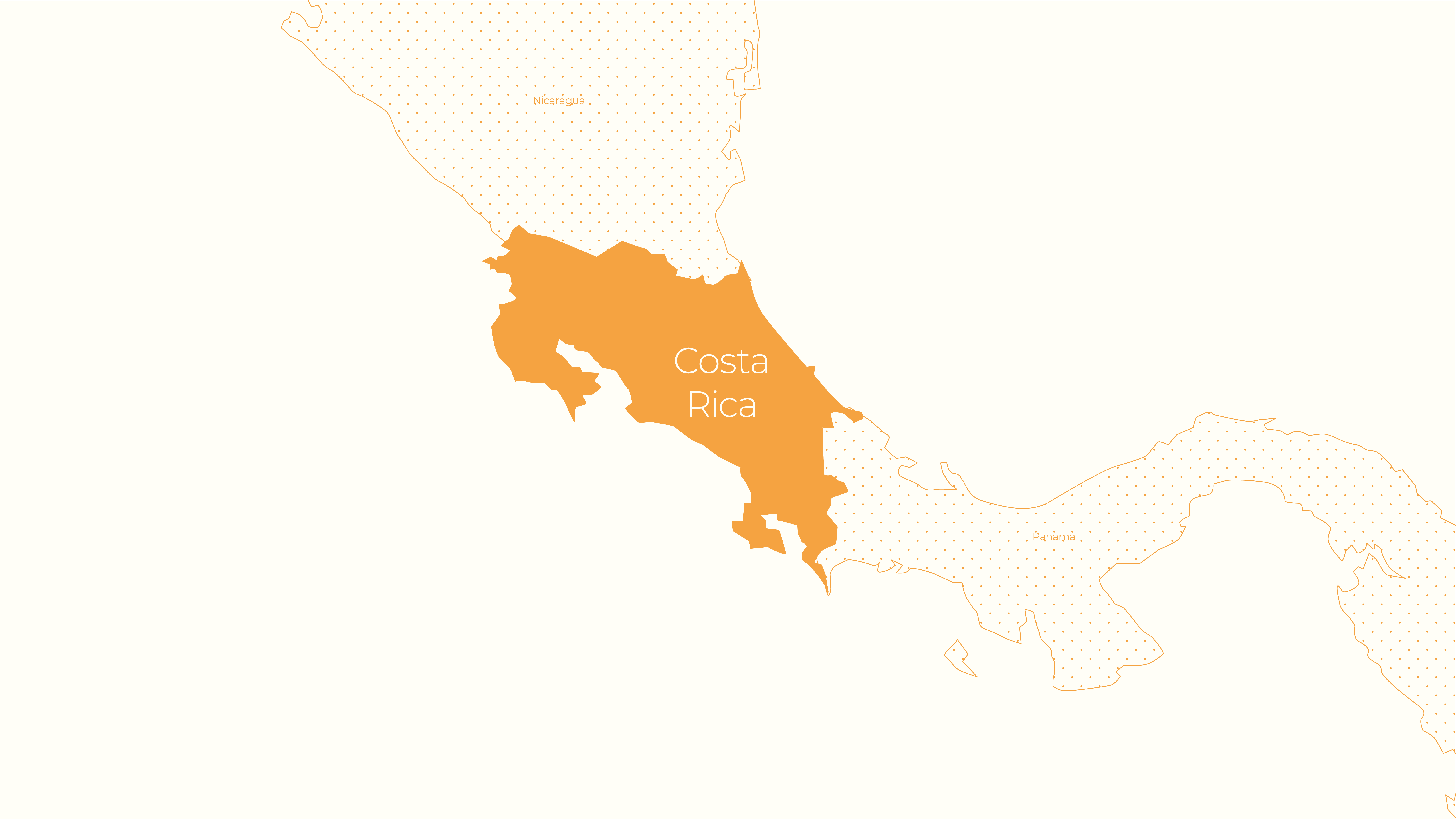 It is a pleasure to welcome coffee produced by Mauricio Jimenez to our menu for a third season. One of four outstanding lots sourced from Mauricio this year, San Martin is complex and deeply sweet, with ripe fruit characteristics reminding us of melon and pineapple. 
Around ten years ago while searching for an avocado farm, Mauricio noticed San Martin, a young but abandoned coffee farm alongside the avocado fields, the elevation and microclimate of which seemed perfect for growing exquisite speciality coffee. Mauricio bought the land and tended to it dearly using environmentally sustainable practices, and the results of his skill and care are evident in the outstanding quality that we find in this lot each year.
After picking and arrival at the wet mill, the fruit was placed in a plastic barrel and left to ferment for three days in cool shade. Once the fruit had reached a point of fermentation that Mauricio was happy with the look, smell, and feel of, it was laid out in thin layers on raised drying beds. Mauricio was extremely careful and erred on the side of caution to avoid taking the fermentation too far, with the aim of preventing dominant 'funky' flavours. This entire post-harvest processing and drying took a month of detailed attention to complete.
Below is the key transparency data relating to this coffee. To find our more about our commitment to transparency, check out our latest annual transparency report.

Volume purchased: 138kg

Purchase history: Third year

FOB: $15.40/kg

Importer: Selva
Additional information
| | |
| --- | --- |
| Weight | N/A |
| Size | 1kg, 250g |
| Grind | Wholebean, Fine (espresso, stovetop), Medium (filter, cafetière), Coarse |