Small Beer
Sustainable Beer from a Sustainable Brewery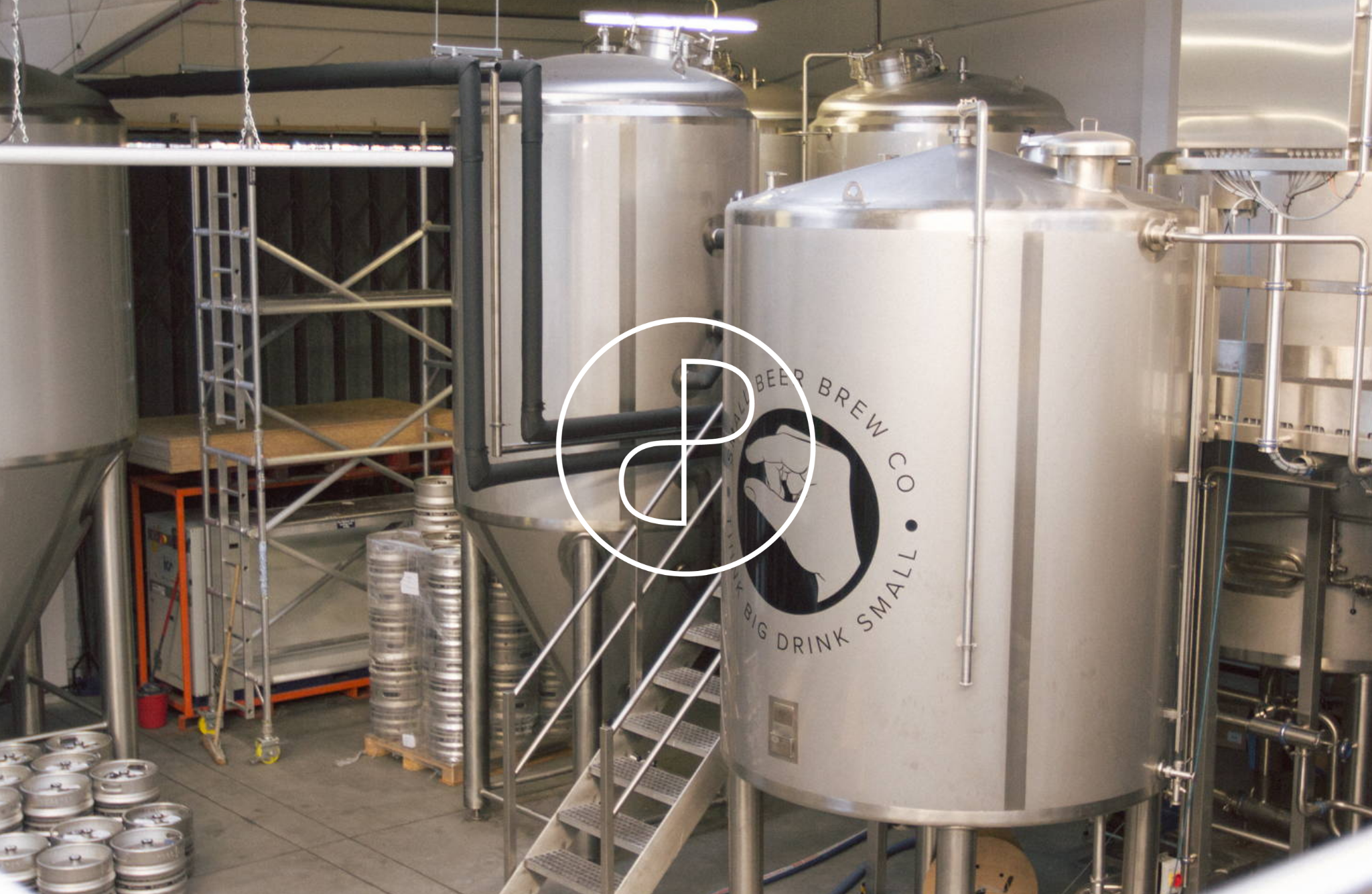 This article forms part of our Powering People and Change Project.
Those of you who follow Blossom closely will know that we are almost as obsessed by great beer as we are by great coffee. However, much like with coffee, thoughtful attention is required throughout the brewing process to avoid what could be an extremely wasteful and environmentally damaging operation.
This month we caught up with guys at Small Beer, the world's first brewery dedicated exclusively to brewing lower alcohol beer and a company that have placed sustainability at the core of what they do. We discuss the long history of low alcoholic beer in the UK, becoming London's first brewery to be B Certified and their latest collaboration with London Log Co to bring you the best home BBQ kit you'll ever get your hands on.
So, we've been drinking your delicious beers for a few years now at Blossom but for those new to the brand, could you tell us a little more about what you guys do at the Small Beer Company and what makes your beers different?
At Small Beer, we specialise in brewing classic styles below 2.8% to bring you beer with big taste that doesn't slow you down. We're the world's first brewery dedicated to exclusively brewing lower alcohol beer and we're driven by our mission to change the future of drinking culture forever. For us, we don't believe in the polarising landscape of either 'drinking' or 'not drinking'. Instead, we believe in serving as the answer to those everyday extremes, by offering world class taste at a strength that doesn't get in the way of your tomorrow.
Is there a strong history behind brewing with a lower ABR or is it a relatively new way of brewing?
While we've developed industry-leading innovation to make sure that there's no compromise on the flavour, body and mouthfeel of our beer, the concept of a session strength brew isn't anything new. In fact, the category of 'small beer' (defined as being between 0.5% – 2.8%) goes back as far as the 1700s, when it was at the height of popularity and served as a safer alternative to drinking water. We've reinvigorated this lost tradition to bring our drinkers beer that's rooted in history, but made for the fast pace of today's busy lives.
What's the history of the brewery? Have you guys always been involved in the beer industry and saw the opportunity to make a change?
Our founders James & Felix met while heading up teams at Sipsmith Gin (before that James worked in wine and Felix cut his teeth in brewing at Fullers and Budweiser). During their years working in the drinks industry, they found themselves scanning pub pump clips for a beer they could enjoy during the working week, before heading home to their young families. Time and time again, they couldn't find a compelling option that delivered on quality and taste and didn't leave them suffering from the bleary-eyed consequences the following day. It was in this moment, of wanting to find a lower alcohol beer that was still full of flavour, that the idea for Small Beer was born.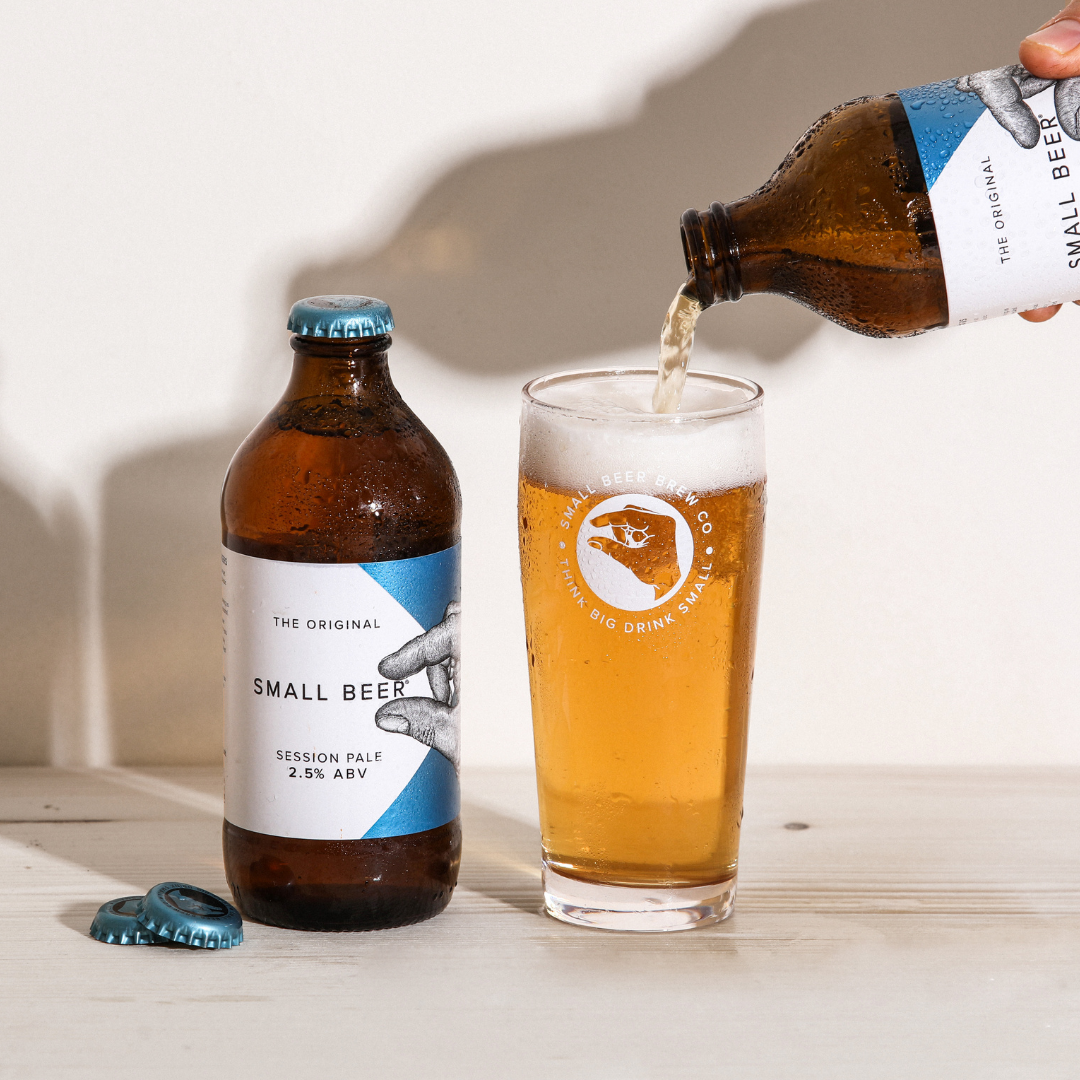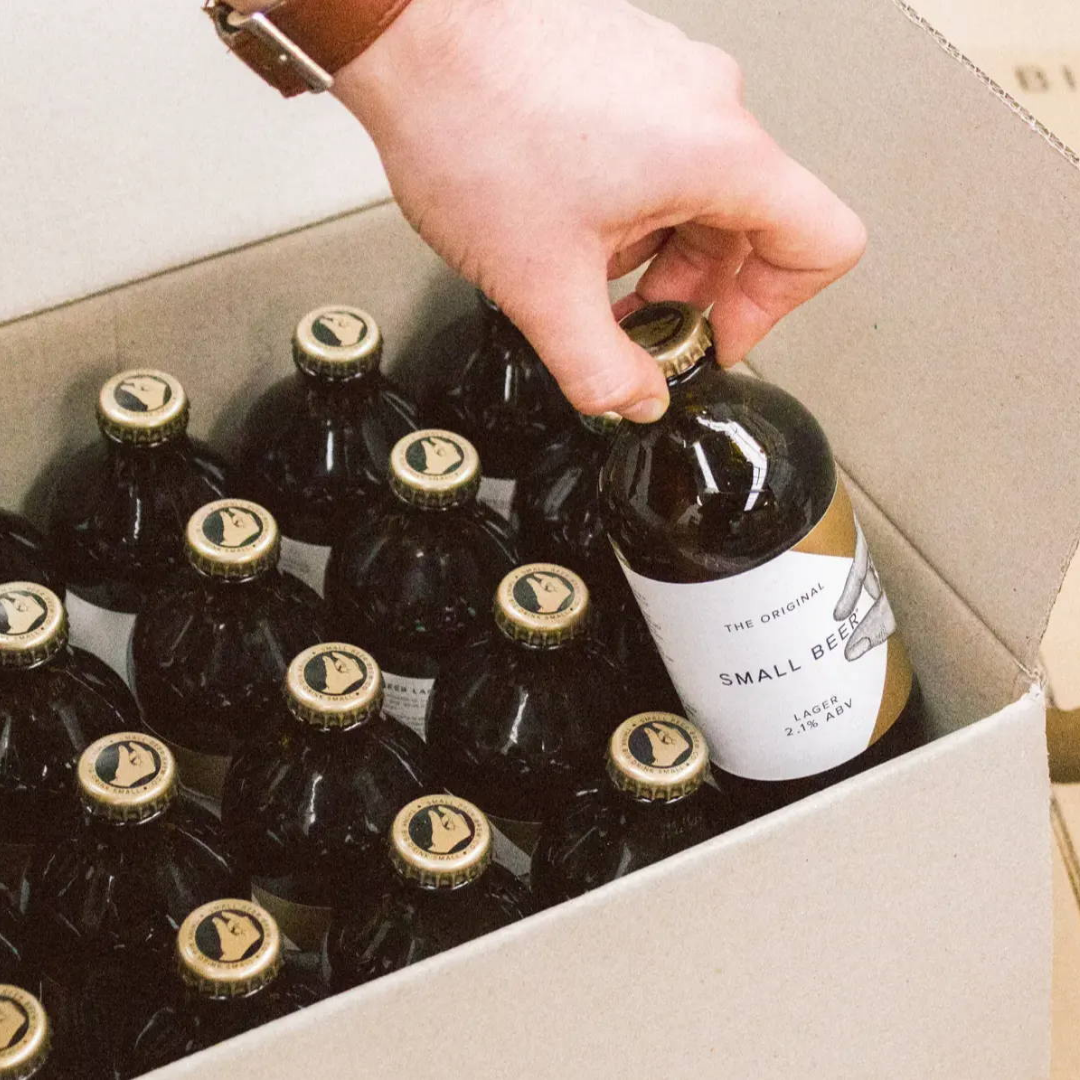 Can you talk us through some of the techniques you use to reduce your environmental impact? You recently won the Water Management for Beer award right?
We don't see ourselves as an 'eco beer', we just brew the way we think all beer should be brewed. Our team lives by the belief that the smallest things can add up to making the biggest difference, which is why we work hard to constantly make conscious choices throughout the business. Whether it's interrogating our supply chains or designing minimal packaging that's made out of recycled materials, our priority is to produce as little waste as possible, so that we're always brewing with our world in mind. Based in South Bermondsey, our brewery is home to our one-of-a-kind brewing kit, specifically designed for brewing to session strength, as well as making sure that we do so as sustainably as possible. Where industry standards typically require 8-10 pints of water for every pint of beer brewed, our bespoke brewing kit needs just 1 ½ pints of water to brew one pint of Small Beer. As a result, we're one of the UK's first breweries to operate a 'Dry Floor' policy, saving over 2.5m L of water since we started brewing in 2018, inspiring positive change across the industry, with the Water Management Award just one way we've been recognised for our work.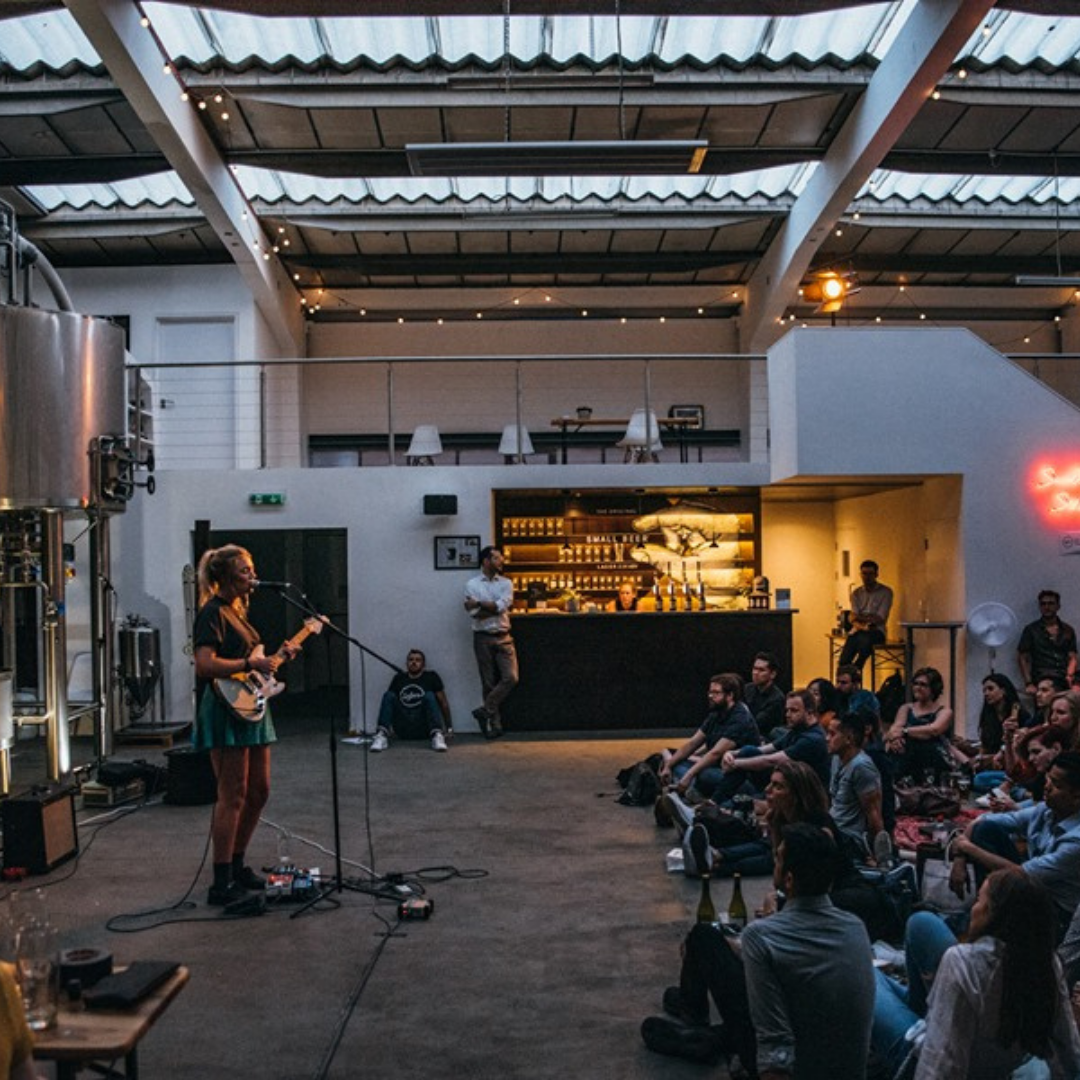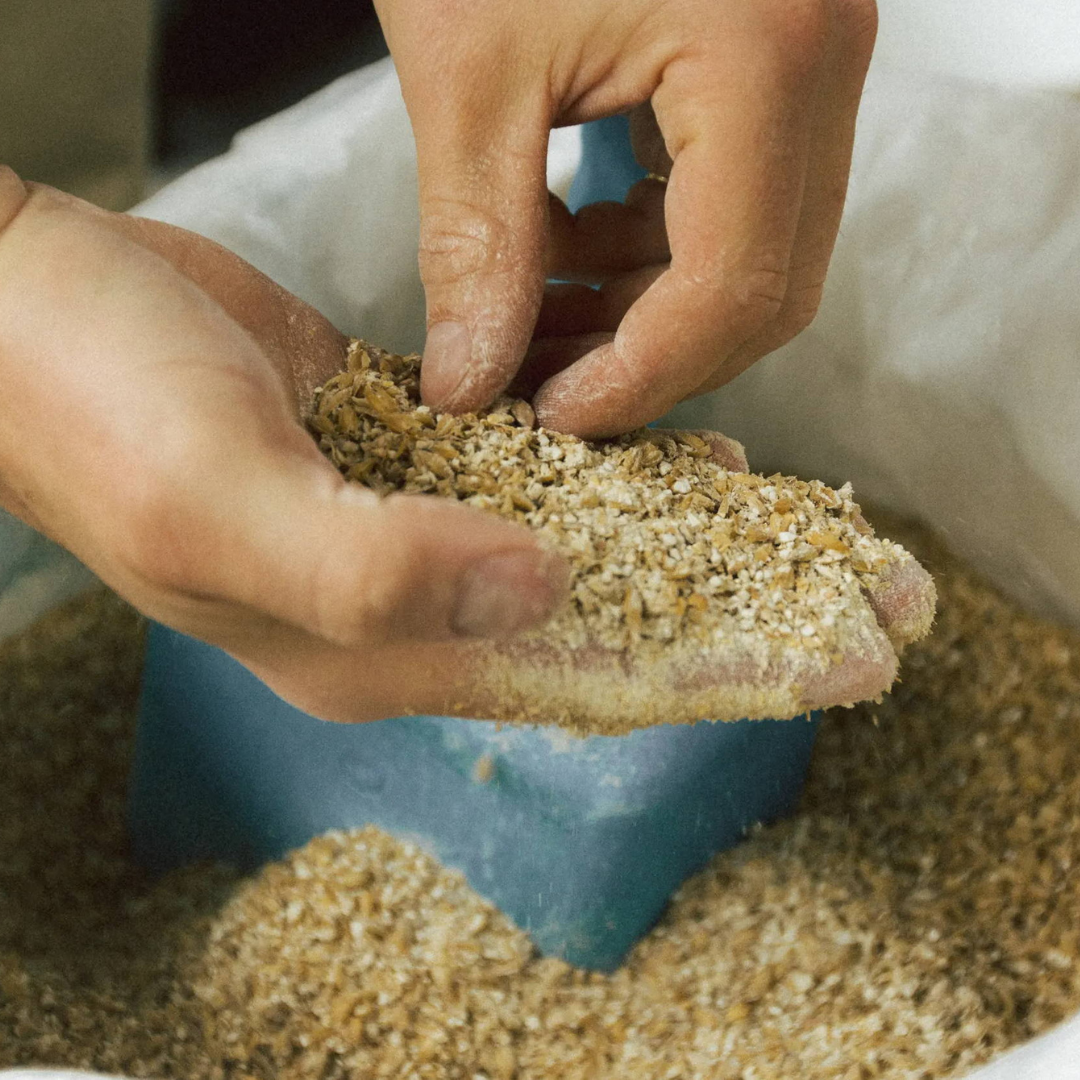 You were also London's first B Corp Certified brewery which is awesome. What made you decide to go for B certification and can you tell us a little about what that means for you as a company?
Yes! We're extremely proud to be London's first brewery to achieve the certification. We didn't exactly change anything that we did in order to qualify, but we felt it was important to put our name to a global movement that stands for the same things we do. It's only through the power of a collective voice that big change can start to happen, so we feel extremely lucky to be working with the wider community to help make a positive impact far greater than anything we could have achieved just on our own. At the moment, we've volunteered to lead discussions on behalf of all B Corps with a major UK retailer, all in a bid to help them educate the consumer on what B Corp brands are and why it matters. It's all in its early stages at the moment, but it's gaining real momentum and we're excited to be part of where it's headed.
Obviously the current situation is limiting our movements but in more normal times we know you are big on using the brewery space to bring the community together. Have you got any events pencilled in for when you can start hosting events again?
We absolutely love filling our home with people having a good time and drinking our very finest beer! There are quite a few private bookings already pencilled in if everything continues to go to plan, with a few weddings included. We also hope to be hosting our live music gigs with Sofar Sounds, as well as comedy nights and yoga classes, but we have a few more vessels in the brewery now, with some more on the way, so we might need to reassess our capacity beforehand!
Any other fun projects you've been working on despite this last year of chaos?
The team are always working on something new to keep our drinkers inspired and entertained. Our latest project is our Live Fire BBQ Kit, which was inspired by the huge rise in demand for large format options and outside BBQ feasting. It's a partnership with our friends and neighbours London Log Co. who supply specialist charcoal and wood to fuel some of the finest grills in the country, like Hawksmoor, Brat, Lyle's and The Fat Duck (the list goes on). Designed to elevate outdoor dining, the kit includes a Small Beer Mini Keg (either our Steam or Session Pale), reclaimed applewood and old biodynamic vinewood, where we're reusing materials from the drinks industry that would otherwise be discarded to provide the perfect flame that infuses your cooking. It's been a huge hit already and that's before the weather really starts to pick up. We have even more planned for the summer ahead, but you'll have to check back in with us on that later down the line as it's all a bit hush hush at the moment.
You can find out more about Small Beer here.
Or you can read previous editions of the Powering People & Change Project here.