Pebble Magazine
Embracing everyday activism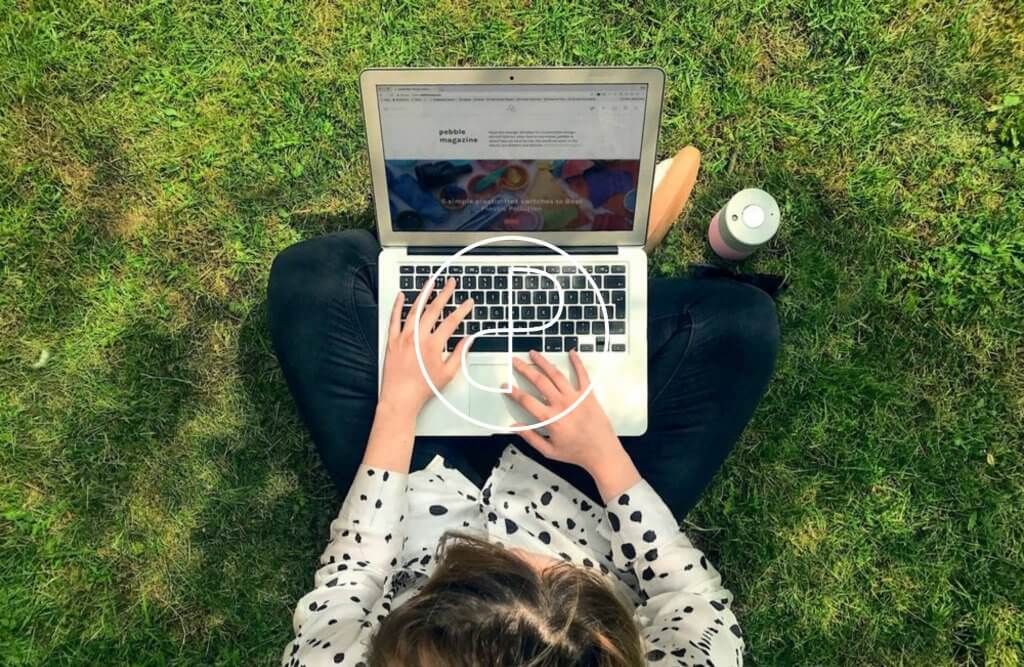 This article forms part of our Powering People and Change Project.
If you're anything like us here at Blossom, trying to understand how to have a more positive impact on the planet can sometimes take you round in circles and end up being a pretty exhausting, time-consuming affair.
We recently sat down for a brew with the endlessly inspiring Georgina Wilson-Powell, founder and editor of Pebble Magazine, to discuss sustainable living and what simple changes we can all make to our lifes to to embrace #EverydayActivism.
Can you tell us a little bit more about Pebble and the motivation behind its creation?
Pebble is your guide to a stylish, more sustainable life, whether that's through reading our awesome free content (via newsletter, social or website), attending one of our events or joining our friendly Facebook community.
I started pebble at the end of 2016 as a reaction to not being able to find the information I wanted about ethical fashion, permaculture and so on in a format that felt modern and accessible. I'd spent the 10 years before that working as a magazine editor and travel journalist and had reached a point in my career where I wanted to use my communication skills and love of storytelling for good – rather than just more mindless content.
With pebble I'm on a mission to reduce overconsumption in all forms, whether that's cheap stuff we don't need or food we waste and to use positive stories to help shift consumer mindsets towards embracing a more sustainable life and supporting brands that support the planet.
Did you have a moment that sparked an interest in a more circular, less wasteful lifestyle?
Many moments! I was living in Dubai and taking planes like buses for my job, when I started to be concerned about my carbon footprint and also seeing the amount of plastic, that I personally was using and then thinking about multiplying that by everyone.
I'm really interested in how things are designed and how nature works and the circular world seems like such a no brainer to me. There is no waste in nature so how come we produce SO much of it. We can be smarter.
Can you tell us a little more about the #EverydayActivism movement?
We talk on pebble magazine, and at our events, about how being sustainable doesn't have to be all or nothing, it doesn't require great sacrifice but making small steps, small decisions, again and again when you feel ready. To me this is #EverydayActivism – each day you try and make some of your normal decisions greener, whether this walking rather than using the car or swapping to a plastic free deodorant. We need to break it down so it feels manageable and not overwhelming.
Evidence is suggesting that the lockdown has shifted our approach to living a little less wastefully, particularly in relation to producing significantly less food waste. Are you optimistic we will see any other longer term positive effects on behaviour?
I think people are more appreciative of nature and how important it is to spend time walking, cycling or just being outside. I've loved seeing more people do their exercises or yoga outdoors or families on new bikes exploring together.
Also I think more of us are realising we need to invest more time and effort in our local communities – for them to be friendlier places to live and more resilient of crises – from shopping at the local zero waste or farm shop or supporting local causes, joining litter picks etc. The easiest way to be sustainable is to work out what the issues are on your doorstep and do what you can to help.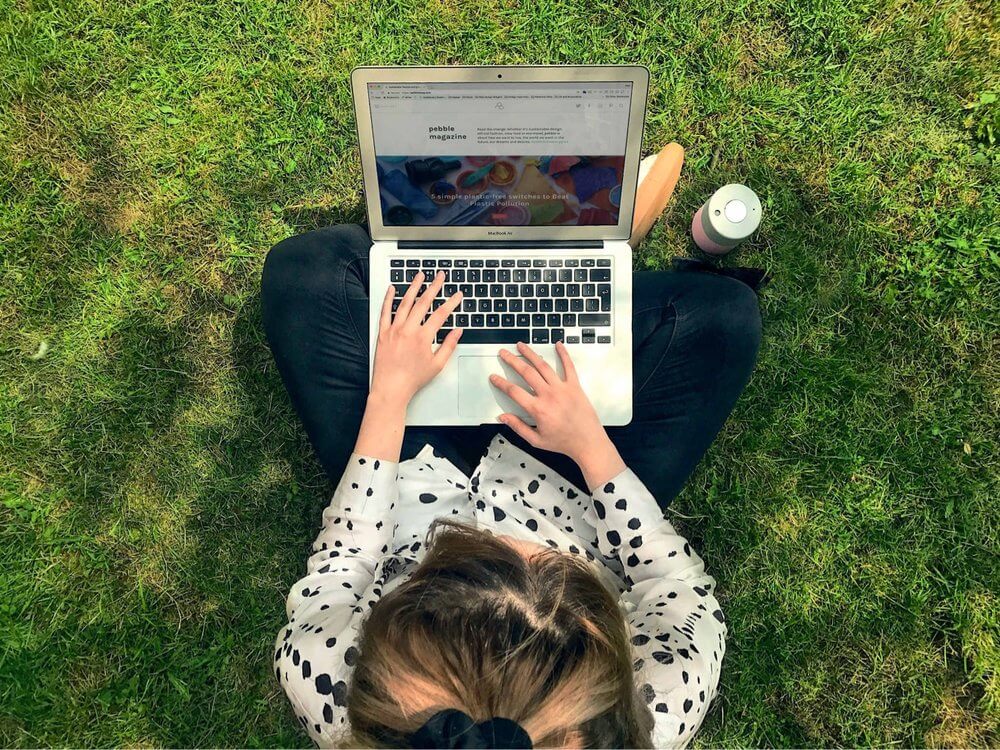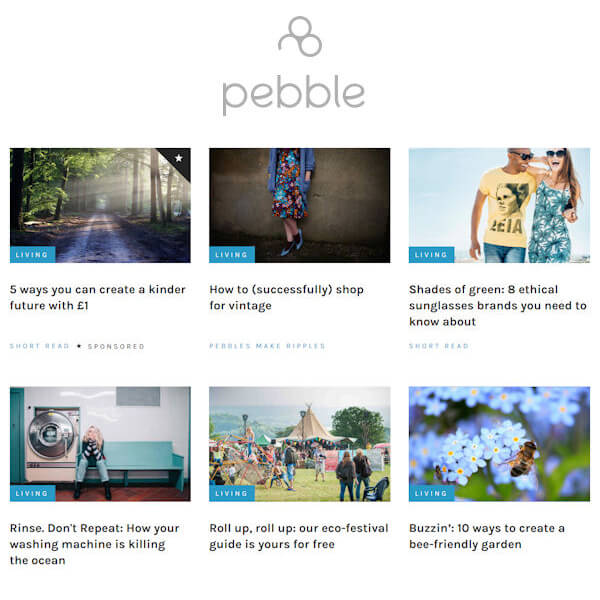 Can you tell us a little more about the Pebble weekly newsletter and the tree planting scheme?
Our Friday newsletter is how most people read out new features and also hear about competitions, discounts and other stuff we're doing on social like skincare reviews on Instagram Live and so on. From July, we're now planting a trees in our new pebble forest in Kenya for everything we're doing and every 100th subscriber will get their own tree to name and track as it grows.
Are there any Pebble events (either online or offline) for us to get excited about?
Yes! Shh…I'm not meant to say yet, but yes. We're moving online and pebble's FutureFest (7 & 8 Nov) will be a two day festival of innovation, looking at what life really looks like if we're a carbon neutral society. There will be talks, interactive sessions, mendalongs and a big virtual market. To get the info about it first and get early bird tickets sign up to our newsletter.
Do you have a top tip for those of us looking to live a more considered lifestyle?
You don't have do everything perfectly, to start being more sustainable. Start small, you don't have to broadcast it to the world but just do something – from swapping to a plastic free cleaning brand to eating less meat, we need millions of people reducing what they can, and don't feel judged if you're not a placard waving eco-warrior.
You can find out more about Pebble here.
Or you can read previous editions of the Powering People & Change Project here.