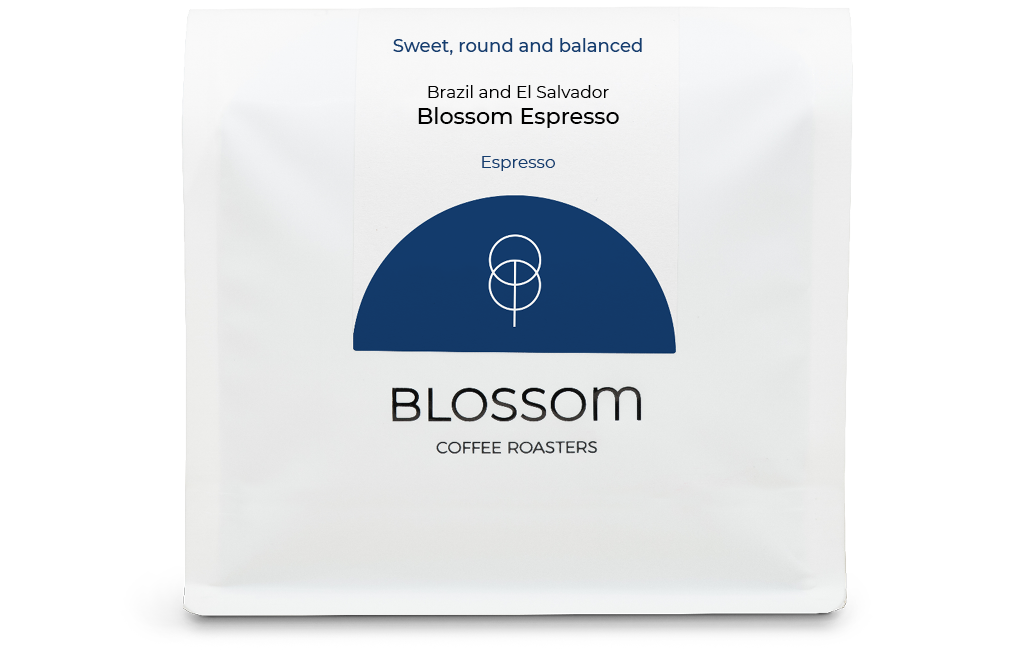 Blossom Espresso
Sweet, round and balanced
We taste caramel, milk chocolate and plum
From: £8.50
A 50/50 blend of coffees produced by Jacinto Hoffmann in Espírito Santo, Brazil, and Fernando Lima in Apaneca-Ilamatepec, El Salvador.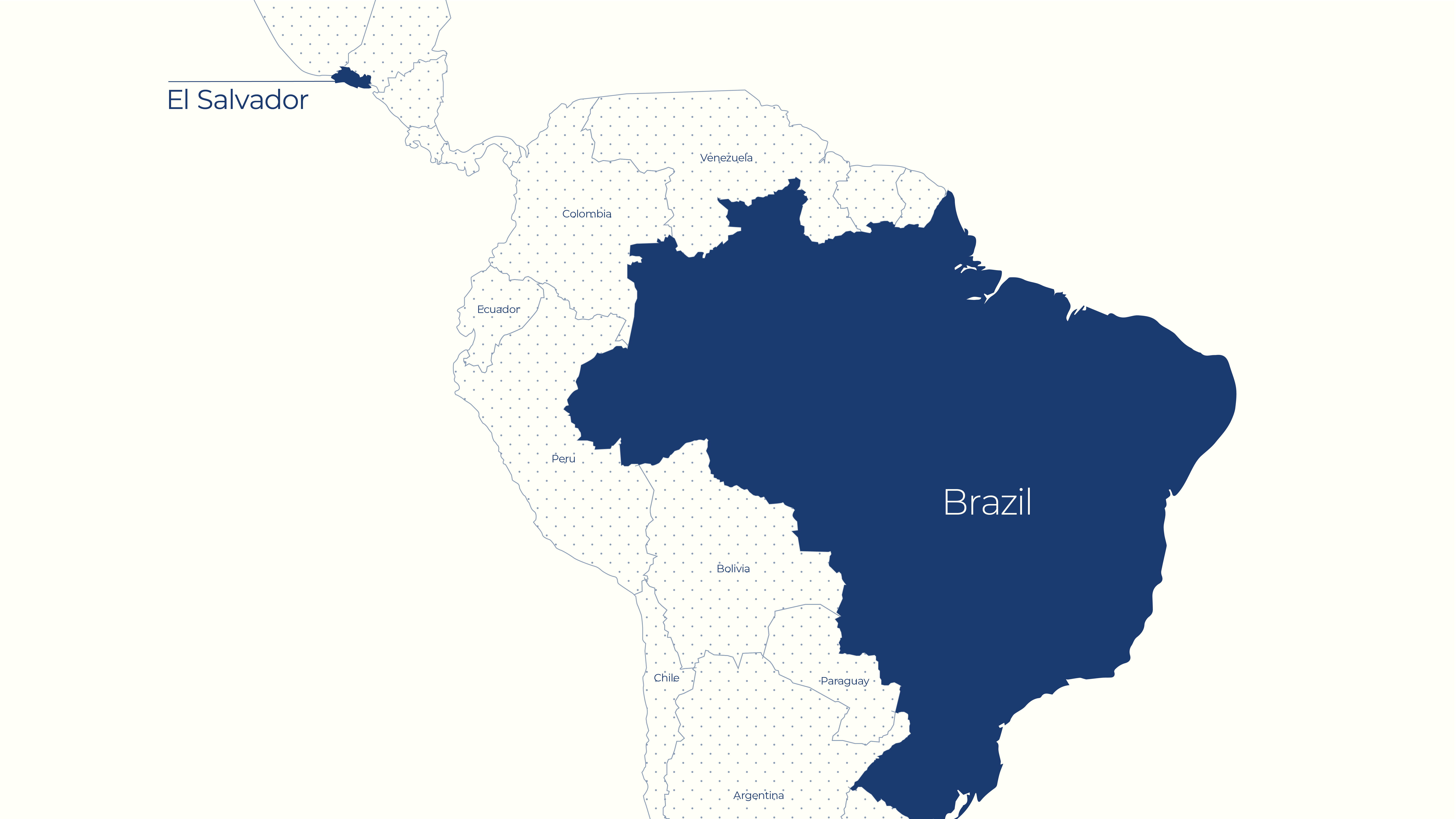 The idea when building Blossom Espresso is simple: to create a clean, sweet and consistent espresso blend which you can rely on, all year round. While the components change seasonally, the flavour profile remains constant and is always packed with sweetness, round in body and with an emphasis on great balance. In this latest iteration we've paired Sitio Boa Vista and Las Laderas, the result of which is a blend which we think tastes like caramel, milk chocolate and soft stone fruits.
50% of the latest iteration comes from Jacinto Hoffmann at his farm Sitio Boa Vista in the municipality of Afonso Cláudio in Espírito Santo, Brazil. Unlike the majority of coffee in Brazil which is processed via the natural or pulped natural method, Espírito Santo's coffees are typically washed which often leads to cleaner, more complex profiles. Jacinto's washed catuai is an excellent example of this: Sitio Boa Vista is fantastically clean and provides the blend with a round texture and pleasing sweet notes of caramel and chocolate. 
The remaining 50% of the blend comes from Las Laderas, a farm owned by Fernando Lima in the Santa Ana region of El Salvador. This is our third season buying from Fernando, a vastly experienced producer with a reputation for producing the highest quality coffees, and we're looking forward to the Lima family forming a core part of our offering for many years to come. This washed bourbon is sweetness-forward, adding a ripe fruit character and a soft, clean acidity to the blend.
Below is the key transparency data relating to this coffee. To find our more about our commitment to transparency, check out our latest annual transparency report.

Volume purchased (Sitio Boa Vista): 14550kg

Purchase history: First year

FOB: $5.74/kg

Importer: Osito

Volume purchased (Las Laderas): 5520kg

Purchase history: Third year

FOB: TBC

Importer: Volcafe
Additional information
| | |
| --- | --- |
| Weight | N/A |
| Size | 1kg, 250g |
| Grind | Wholebean, Fine (espresso, stovetop), Medium (filter, cafetière) |