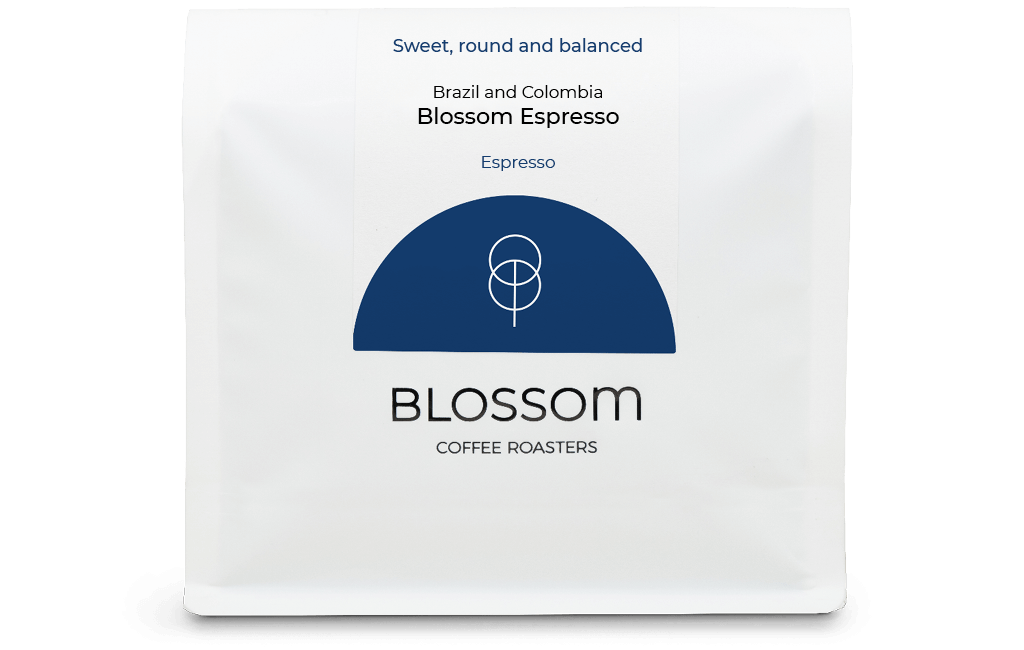 Blossom Espresso
Sweet, round and balanced
We taste caramel, milk chocolate and plum
From: £8.00
A 60/40 blend of coffees produced by Edson Morais de Barros in Mantiqueira de Minas, Brazil, and a group of smallholders in La Plata, Colombia.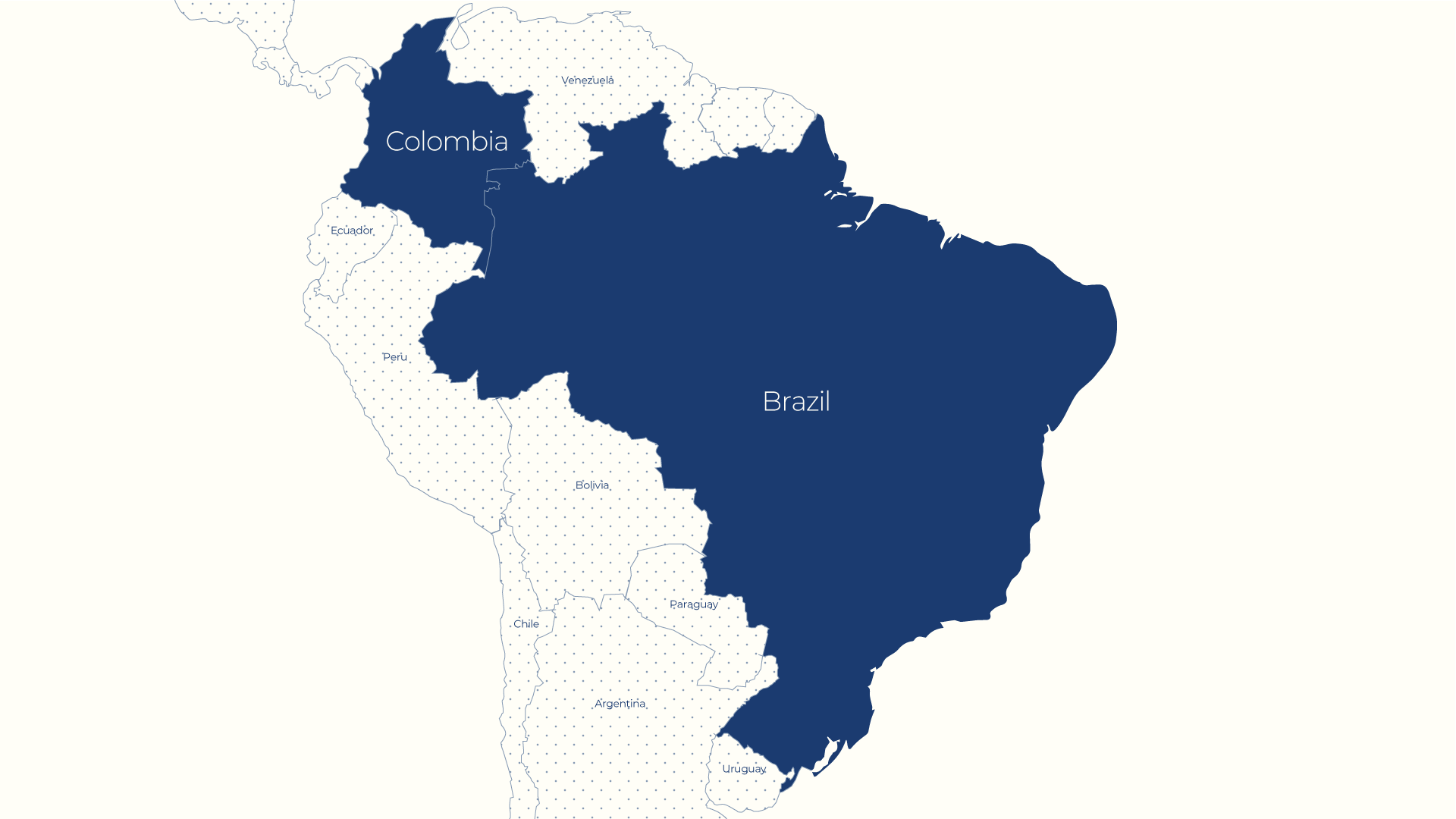 The idea when building Blossom Espresso is simple: to create a clean, sweet and consistent espresso blend which you can rely on, all year round. While the components change seasonally, the flavour profile remains constant and is always packed with sweetness, round in body and with an emphasis on great balance. In this latest iteration we've paired Pe de Cedro and Mártir, the result of which is a blend which we think tastes like caramel, milk chocolate and plum jam.
60% of the latest iteration comes from Edson Morais de Barros at his farm Pe de Cedro in the Mantiqueira de Minas region of Brazil. Unlike most traditional farms in Brazil, all harvesting at Pe de Cedro is done manually. One of the essential practices is processing cherries the same day of harvesting, and in this case, Pe de Cedro uses a classic Pinhalense machine for de-pulping, which removes the cherry skin and almost all mucilage from the parchment before going to the drying patio. The result of Edson's thoughtful processing is a fantastically clean coffee, which provides the blend with a creamy texture and pleasing sweet notes of caramel and chocolate.
The remaining 40% of the blend comes from Mártir, a group of 18 producers located in La Plata, Colombia. This is a coffee which we've been excited to bring to the UK since we first started making plans with our Colombia importing partners, Osito, early last year. This group has a meticulous and inspiring approach to growing the highest quality coffee possible, and we're looking forward to coffee from Mártir forming a core part of our offering for many years to come. This coffee is sweetness-forward, adding a ripe fruit character and a soft, clean acidity to the blend.

Volume purchased (Pe de Cedro): 3540kg

Purchase history: First year

FOB: TBC

Importer: Sucafina

Volume purchased (Mártir): 1400kg

Purchase history: First year

FOB: $5.94/kg

Importer: Osito
Additional information
| | |
| --- | --- |
| Weight | N/A |
| Size | 1kg, 250g |
| Grind | Wholebean, Fine (espresso, stovetop), Medium (filter, cafetière) |